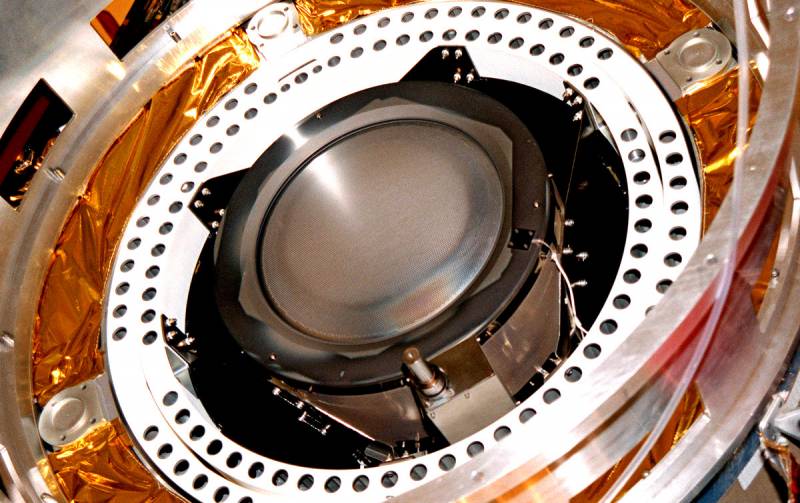 The fire docking tests of the promising ID-200 KR ion engine were successful. This was announced on the eve of the press service of the state corporation Roscosmos.
Recall that the development of the unit involved specialists from the Center. Keldysh. The main principle of operation of such power plants is the ionization of inert gases and their acceleration by means of an electric field. This engine requires less fuel than traditional units, and at the same time it is able to accelerate to impressive speeds.
However, he also has a drawback. To accelerate charged particles, an ionic engine requires quite a lot of energy, which is why such units are now installed on small spacecraft, in particular satellites.
During the tests that took place on the eve of the tests, the experts worked out algorithms for controlling a promising engine. In this case, the ID-200 KR, whose power is about 3 kW, gave a specific thrust of up to 4500 s. For comparison, this indicator was 10 times higher than that of oxygen-hydrogen power plants and 18 times higher than that of solid rocket engines.
In the Center to them. Keldysh declares that in the future elements of the power plant are planned to be used as part of geostationary spacecraft.