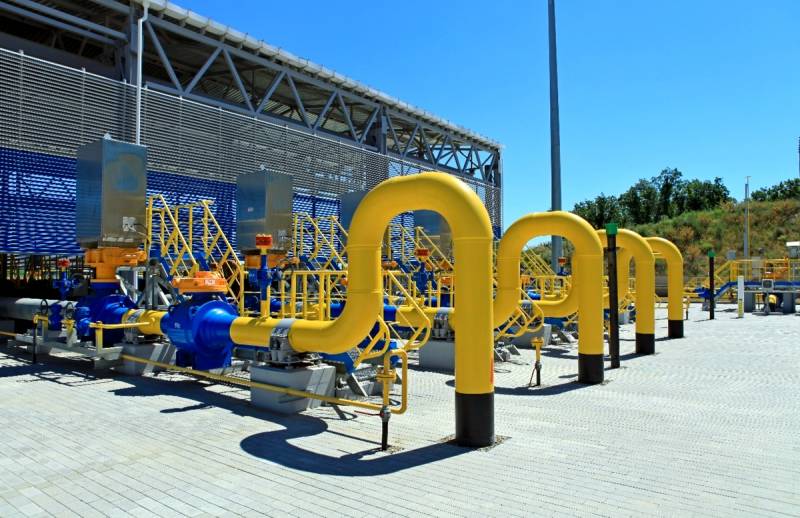 According to The Wall Street Journal, Ankara
owed
Moscow for gas about 2 billion dollars. According to the American publication, seven Turkish companies violated their contractual obligations to Gazprom. What is it, "just business" or sophisticated "eastern revenge"?
Recall Turkey today is one of the most problematic areas for the domestic monopolist. A few years ago, this country was the second most important market for Gazprom, but now it has rolled back in volume to the second ten suppliers. Last year, the state corporation sold the Turks gas 35% less than in 2018. For the first quarter of 2020, supplies fell seven times.
In fact, the bet on the Turkish Stream, built bypassing Ukraine, was not the most successful. Ankara has a lot of alternative sources of gas: Azerbaijan and Iran, as well as various suppliers of LNG. Due to the prevailing market conditions, liquefied natural gas is now sold cheaper than the Russian pipeline, priced at oil. Turkish consumers are able to take "blue fuel" where it is cheaper, and the gas pipeline built with our funds has essentially turned into a reserve one, which we will discuss in detail
told
earlier.
By and large, the only thing that somehow protects the interests of Gazprom is the take-or-pay principle. Under such an agreement, the consumer undertakes to purchase certain volumes of gas at the appropriate price, as well as pay for them, even if they are not actually selected. This is considered a fairly effective protective mechanism for long-term investments. But there are important nuances.
At first
, 2 billion dollars of debt is a very large amount for private companies. Yes, they could have thought that the savings from switching to cheaper LNG would be more profitable for them than buying gas from Gazprom, and the issue of fines with the Russian company could somehow settle the issue later. But they would hardly have dared to accumulate and independently "resolve" such debts with a foreign supplier without direct and unequivocal support of official Ankara.
Secondly
, should take into account the prevailing judicial practice. If the case is referred to the European Court of Arbitration, then they may consider that Turkish consumers could not fulfill their contractual obligations due to objective problems in
the economy
, and make a decision in favor of Ankara. Recall that earlier the Ukrainian Naftogaz has already won against Gazprom on this basis.
Thirdly
, taking into account the above, it is quite possible to consider the situation with the 2-billion-dollar debt by Turkey's attempt to "trick" the Kremlin for its activity in the Syrian and Libyan direction. Everything is done in a subtle oriental way, but Ankara makes it clear that it can not only do without the services of Gazprom, but also "drop" it if desired, and within the framework of the law.
In general, our geopolitics have a lot to learn from President Erdogan.