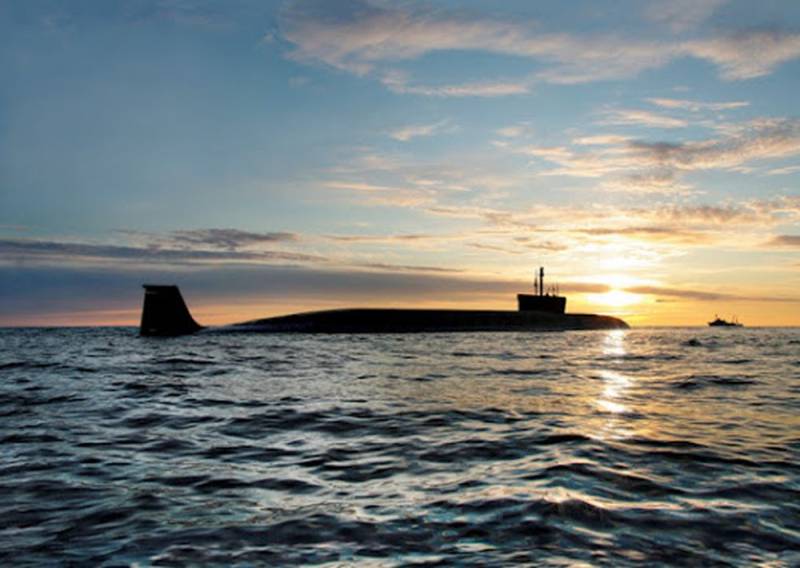 The latest Russian nuclear submarine Khabarovsk is not a technological breakthrough, writes Washington Examiner, an American magazine.
According to H.I. Sutton, an American expert in the field of methods and methods of conducting military operations under water, the Khabarovsk submarine will be a difficult and dangerous enemy. He suggested that it will largely determine the 2020s, as it has a Poseidon nuclear unmanned vehicle (torpedo) in service, designed to destroy cities and military installations on the US coast.
The Khabarovsk nuclear submarine (project 09851) really leaves a stronger impression than other Russian submarines and will definitely become a new challenge for both the United States and NATO as a whole. But it will not change the existing balance of power in the world.
This submarine is structurally a smaller copy of the SSBN project 955 "Northwind" and the acoustic characteristics of them match. At the same time, the acoustic signature of the submarines of project 955 Borey is already known and the US Navy can monitor them. This also applies to the Khabarovsk nuclear submarine, which will be confirmed when its tests at sea begin.
In addition, the Poseidon torpedo also cannot be called a critical problem, capable of undermining NATO's strategic nuclear potential in the intermediate phase between a full-fledged nuclear war and ordinary conflict. The United States is modernizing its nuclear arsenal, so that American submarines will be able to face off against the Russians in the event of a limited nuclear war.
It should be noted that Russia skillfully focused its resources on submarine warfare. In recent years, the Russian fleet has felt more confident and has seriously expanded the radius of its underwater operations. Now Russia is able to disable submarine cables in the Atlantic, disrupting the connection between Europe and North America. Therefore, the United States must draw appropriate conclusions from this. While the advantage under water is on the US side, however, it is not known how long it will last.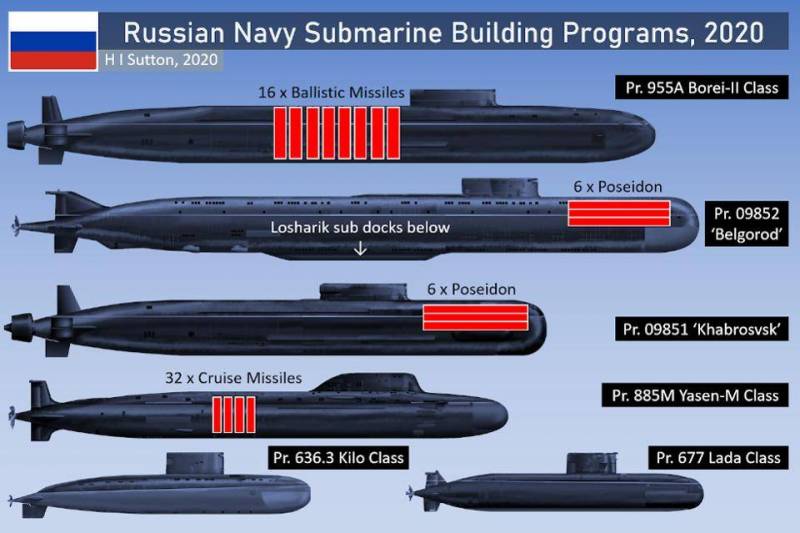 Note that the American magazine refused to consider the Khabarovsk nuclear submarine a technological breakthrough even before the tests of the submarine, i.e. prematurely. Moreover, what kind of nuclear conflict of limited intensity can be discussed between the two largest nuclear powers on the planet is beyond comprehension.