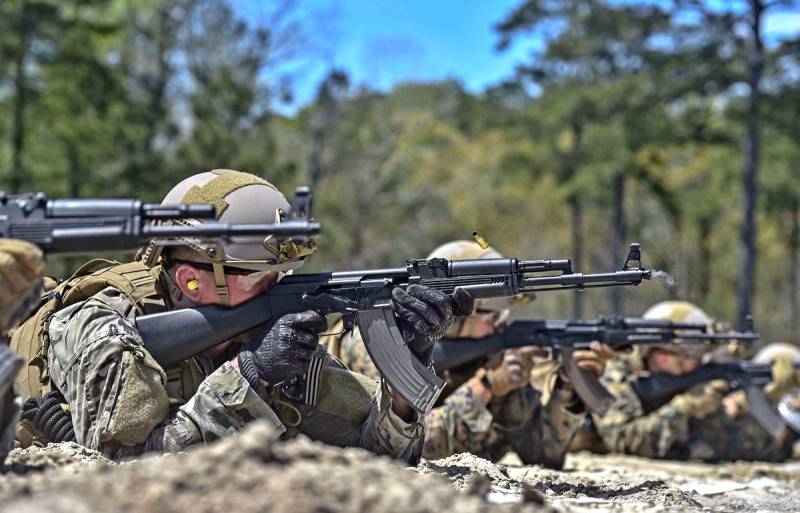 Why are the US buying tons of various weapons and ammunition of Russian origin in tons, the Vietnamese edition of Soha decided to find out (not to be confused with the Chinese Sohu).
The United States is actively buying up Russian assault rifles, sniper rifles, pistols, machine guns and cartridges for them. Recently, the Pentagon once again requested information from contractors from non-NATO countries about the possibility of producing and supplying the necessary ammunition. In particular, the US military wanted to buy cartridges for Makarov and Tokarev pistols, AK-74 assault rifles, PKM machine guns (a modernized Kalashnikov machine gun) and DShKM (a large-caliber modernized Degtyarev – Shpagin machine gun), as well as Dragunov sniper rifles (SVD).
The publication notes that US troops often find themselves in a situation where they run out of ammunition in battle. Therefore, they are trained to use weapons of Soviet and Russian production. This has become the standard procedure for all military personnel before a business trip to the zone of operation of any military conflict.
And the Russian military is doing the same. They are trained in the use of weapons produced by NATO countries.
In battle, when the count goes for seconds, you should be able to use both the M-4 and the AK-47
- say the authors of Soha.
At the same time, the publication notes that the United States cannot directly buy weapons in Russia, since Washington itself imposed restrictions on its imports. Therefore, new samples of the Russian military-industrial complex are not yet available to the Americans.
The latest Russian AK-12 assault rifles are absent on the American arms market, but there are Soviet rifles that were bought in the countries of the former USSR
- summed up the source.