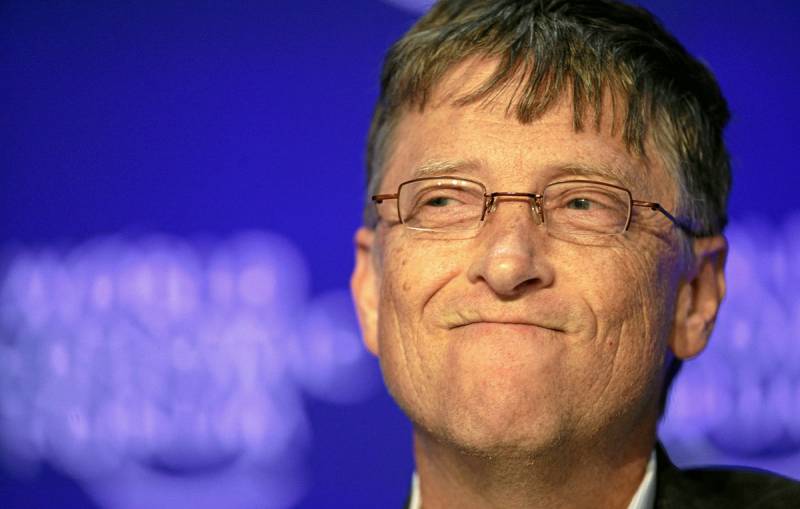 Global warming today is one of the main challenges for humanity. Scientists from around the world are looking for a way to stop the process that is disastrous for our planet. Bill Gates, the main ideologist of universal vaccination, did not stand aside.
However, if it seems to you that "chipping" is the most dangerous project from the creator of Microsoft, then you are mistaken. Now the billionaire has decided to engage in geoengineering and, no less, block up our luminary with a "carbon shield".
All this madness looks like this: balloons filled with carbon dust will rise into the stratosphere and explode. In turn, the substance will dissipate, creating a barrier to direct sunlight.
The consequences of such actions are difficult to overestimate. Firstly, a sharp drop in temperature by several degrees will be detrimental to many crops, which will ultimately lead to global hunger, protests and even armed clashes. Secondly, particles of carbon dust reflect and scatter light quite strongly, which will impede such a vital process as photosynthesis, without which, instead of a wide variety of living organisms, only bacteria would exist on our planet. Finally, thirdly, if this artificial shield gets out of control, then it can change the circulation of ocean currents, which will inevitably lead us to the next Ice Age.
At the same time, Gates's idea is not a "fantasy" Mask with its nuclear explosions on Mars. The main "vaccinator", despite the warnings of scientists, has already moved from words to deeds. An experiment will be conducted in the sky over New Mexico, in which a balloon with 12 kilograms of carbon powder will be sent to the stratosphere. The latter will be sprayed, and the sensors mounted on the aircraft will have to collect all the necessary information about the effectiveness of using this method.
It is hard to say what exactly will result in the crazy idea of ​​the American billionaire for humanity. But it is absolutely obvious that such a "game of God" is guaranteed to cause irreparable damage to our planet.