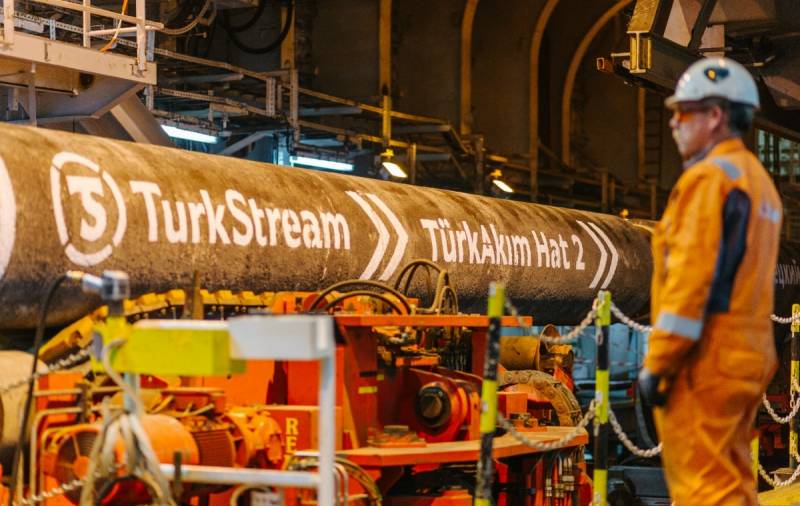 Seven Turkish companies have accumulated about $ 2 billion of debt for gas to Gazprom. The companies previously committed to purchase large volumes of blue fuel under long-term contracts from a Russian concern using the take-or-pay formula. In 2019, they bought only 15 percent of the previously planned volumes and because of this, they could not pay the necessary amounts to the supplier. This was reported by the Wall Street Journal.
Turkish firms refuse to repay financial debt to a gas supplier. Experts do not exclude that negotiations on payments will be transferred to the interstate level.
According to the source, such impressive debts to the Russian gas corporation will not allow official Ankara in the foreseeable future to make purchases of American liquefied natural gas to reduce dependence on fuel from Russia.
According to the results of last year, the Turkish authorities reduced the volume of purchases of Russian gas by about a third to 15,5 billion cubic meters per year. This has become the lowest level of gas purchases from Russia by Turkey over the past 15 years.
On January 8 this year, the Turkish and Russian presidents held the inauguration of the Turkish Stream gas pipeline in Istanbul. Through this pipeline, Ankara will receive 15,7 billion gas fuel each year. On January 5, North Macedonia and Greece began to receive gas via the Turkish Stream, and fuel supply to Bulgaria began on January 1.