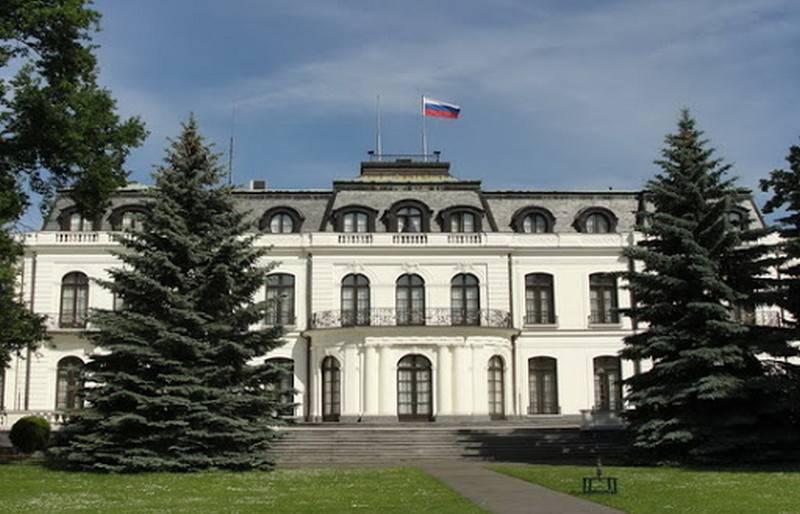 Officials of the Czech Foreign Ministry after the reciprocal expulsion of two Czech diplomatic workers from Russia consider the conflict in the relations between the two countries settled. This was stated by spokeswoman for the Czech Foreign Ministry Zuzana Stihova.
The Russian Federation notified the Czech ambassador to the Russian capital, Vitezslav Pivonka, about the "mirror" step of the Russian Foreign Ministry, that is, the announcement of two employees of the embassy of this country in Russia as non-grata persons. Until a certain time, they are ordered to leave the Russian Federation. Thus, our side believes that the problem between Prague and Moscow is settled
- said Shtikhova, according to the message
RIA News"
.
The official representative of the Ministry of Foreign Affairs of the Russian Federation, Maria Zakharova, said that Pivonka had been summoned to the Russian Foreign Ministry to retaliate against unfriendly acts of the Czech authorities.
The incident with the Russian ambassadors in the Czech Republic occurred earlier this month - they were expelled from Prague and declared undesirable because the diplomats allegedly found ricin poison. The Russian embassy in Prague then declared deep disappointment at the fact that the Czech authorities did against Russian diplomats. The Russian Foreign Ministry noted that relations between the two countries were damaged.
On June 12, the Czech Security and Information Service officially closed the case on the threat of ricin poisoning of three
politicians
from the municipality of Prague.