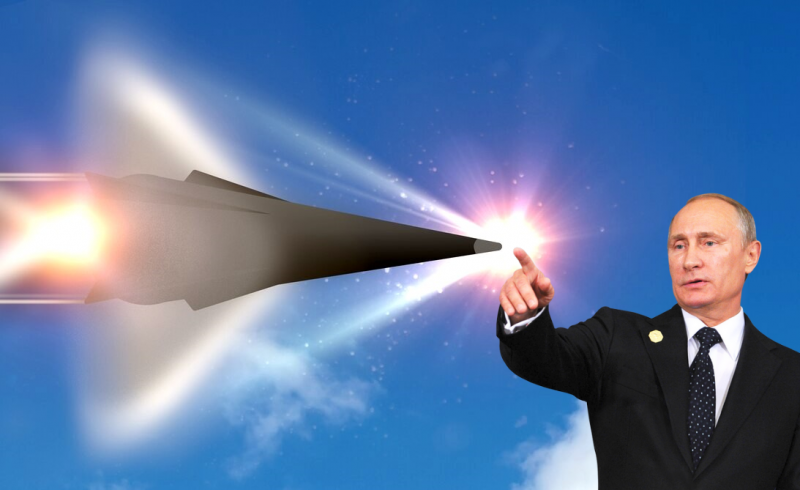 Speaking about the ongoing modernization of the Russian armed forces with extensive financial investments in hypersonic missile
Technology
, Vladimir Putin announced on June 14 that the country will soon have systems for intercepting hypersonic devices of a potential enemy. The American edition of Military Watch analyzes the plans of the Russian leader to create "counter-hypersound."
It is very likely that we will have the means to combat hypersonic weapons by the time such weapons appear in the leading countries of the world
- emphasized the president of the Russian Federation, while noting that Russia is ahead of the United States in such developments.
Russia's hypersonic potential has been a cause of particular concern in the West since Putin introduced new combat systems in March 2018. Among them are the Sarmat intercontinental ballistic missile, the Avangard intercontinental missile system equipped with a guided hypersonic warhead, and the X-47M2 Dagger hypersonic missile system.
Hypersonic missiles have also been in service with China since 2019, with their DF-17 becoming the first medium-range ballistic missile with a guided warhead. A number of experts believe that Beijing has achieved success in this area through the use of certain Russian technologies.
In parallel, Russia is striving to deploy long-range air defense systems capable of intercepting hypersonic targets. The Russian S-300V4 air defense system is capable of intercepting objects moving at a speed of up to 9 Mach numbers, while the new S-500 systems will have even greater opportunities for counter-hypersound.
Other Russian military developments are noteworthy - in particular, a new modification of the self-propelled anti-aircraft missile system "Shell", which will receive hypersonic missile defense with a speed of 5 Machs and more. The A-235 missile defense system is also designed to intercept intercontinental ballistic missiles, although it can only do this at high altitudes. Strategic missile defense will also be able to intercept high-speed targets.