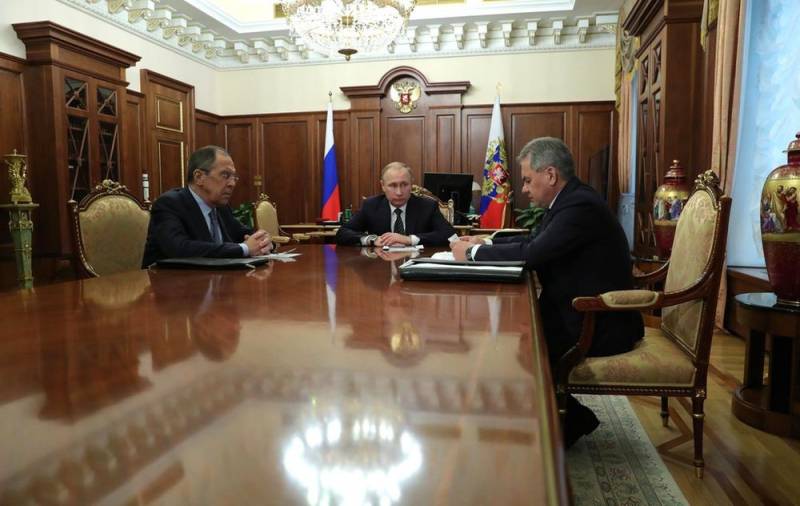 Russian "diplomatic landing" in Turkey, the holding of which was
planned
on June 14, broke. Now Moscow and Ankara should hold consultations and agree on a new date.
Only after this will Russian Foreign Minister Sergei Lavrov and Defense Minister Sergei Shoigu pay a visit to Turkey to discuss with their Turkish colleagues a long list of accumulated questions on Libyan issues.
On behalf of the presidents of Russia and Turkey, the ministries of foreign affairs and defense of the two countries are actively working in support of the Libyan settlement. Work continues. The date of the meeting of the Ministers of Foreign Affairs and Defense of the two countries will be agreed additionally
- says the communique of the Russian Foreign Ministry, published on its official website.
It is clarified that experts from both countries are in constant contact. They are trying as soon as possible to achieve a ceasefire between the warring parties and to establish an inter-Libyan negotiation process under the auspices of the UN in accordance with the agreements reached in January 2020 at the Berlin Conference on Libya and UNSCR 2510. Therefore, there is practically no doubt that consultations between Russian and Turkish senior officials will continue.
As evidence of this, a telephone conversation took place on June 14 between Lavrov and Turkish Foreign Minister Mevlut Cavusoglu. During the communication, the heads of departments agreed to continue contacts at the level of their deputies, and hold personal negotiations of ministers later. This information was distributed by the Turkish news agency Anadolu.