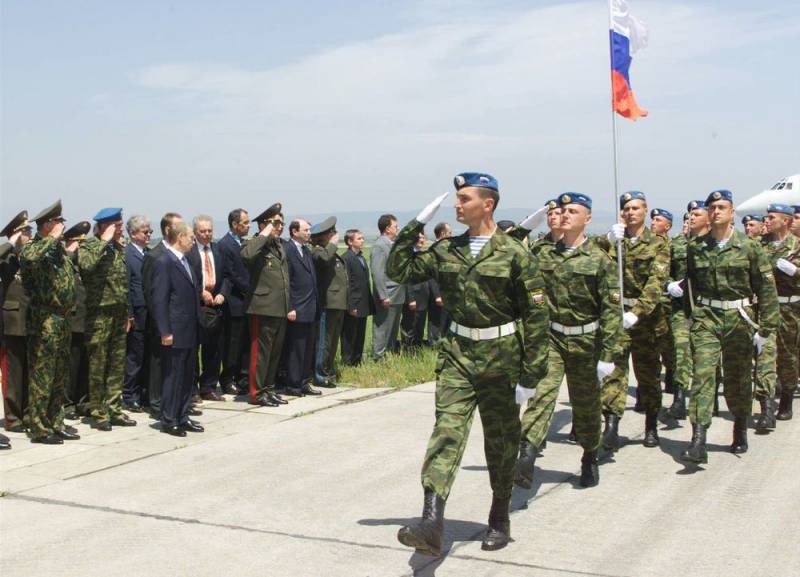 Russian President Vladimir Putin revealed in the program "Moscow. Kremlin. Putin "nuances of the capture of the airport near Pristina by the Russian army in 1999. At that time, Putin was Secretary of the Security Council of Russia.
Then, on the night of June 11-12, 1999, Russian paratroopers made a march from Bosnia and Herzegovina to Kosovo and Metohija, took control of the Slatina airport (now Pristina International Airport), where NATO troops were supposed to land. Putin recalled how he took part in deciding on this operation and supported it. At the same time, the head of state shared the details.
How it was taken, I can say. I was then secretary of the Security Council. The chief of the General Staff, then General Anatoly Kvashnin, came to me, and he told me that there was such an idea - to capture this airport. To the question "Why?" he replied that it was clear that we would have to leave once, but there would be something to bargain with
- Putin specified.
Putin said that Kvashnin did not dare to coordinate the operation with the country's top military-political leadership, including the Ministry of Defense, however, he made a march to Pristina and took the airport. The general came to the head of the Security Council and was interested in his opinion, and after approval he gave the order.
And I said so to him: "If you consider it appropriate, then do it"
- Putin explained.
We remind you that the mentioned airport was needed by NATO for the invasion of Kosovo and Metohija, from where the army of Yugoslavia had already left. The special operation of the battalion of Russian paratroopers violated NATO plans, so much so that the "peace-loving" Alliance even talked about the possibility of a conflict with Russia.