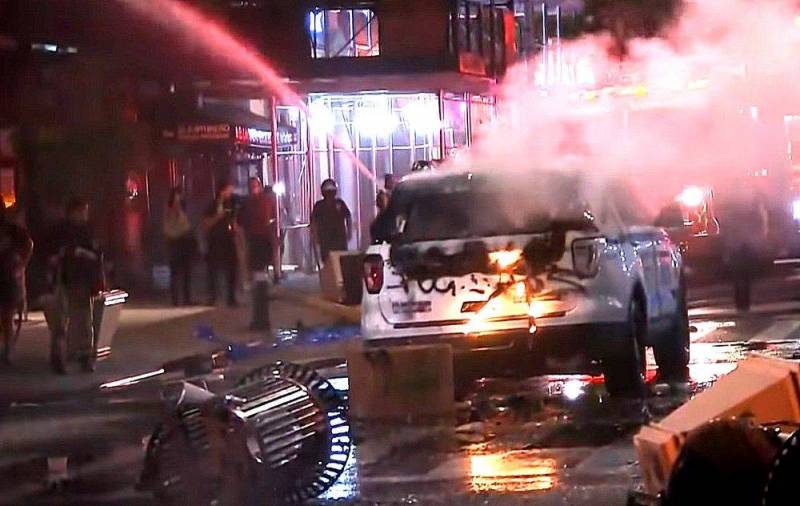 In the period of American unrest taking place these days throughout the country, Russia and China are doing everything to throw firewood into the fire and demonstrate the complete impotence of Washington, the newspaper Dallas Morning News writes.
As expected, a Texas-based publication writes that China has trampled on the States for hypocrisy, citing Washington's previously expressed concern over the crackdown on protests in Hong Kong. The overly aggressive response of the police to American demonstrators provided fertile ground for such accusations.
The share of criticism went to the Russian authorities. The publication recalls that President Vladimir Putin has been in power since 1999, and since that time the Russian Federation has become "an aggressive, totalitarian state that is gaining its own power through the suppression of democracy around the world, and most of all - in America."
The article notes that Russia and China use social networks the way they work best - to strengthen social separation. As Politico magazine reported this week, both countries have flooded Twitter with materials on the death of George Floyd to make the United States seem like a nation of hypocrites.
Street fighting is part of our formation, which the Russian and Chinese regimes cannot accept, because then they will need to submit to the will of their own peoples. And instead, they prefer to silence people

- reminds a newspaper.