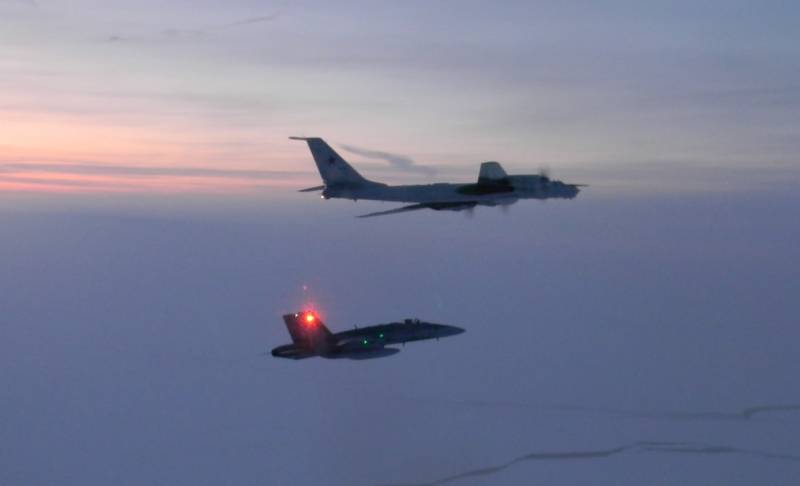 Former deputy chief of the General Staff of the U.S. Army General (ret.) Jack Keane said on the Fox News news channel that Russian bombers regularly check the US defense for strength.
Keen commented on the presence of Russian strategic aviation with nuclear weapons on board near the US borders and
recent
interception of Russian aircraft over international waters off the coast of Alaska. The general noted that neither the COVID-19 pandemic, nor the unrest in the US on racial grounds affect this process, since such flights have long become routine.
The Russians, you know, they regularly test our defenses. We recently intercepted their bombers in Alaska. But they also like the media attention that comes as a result of this, especially to President Vladimir Putin. After all, he demonstrates by this that Russia is indeed a world power that can oppose the United States
- Keane told the host of the program Eric Sean.
Keen emphasized that the US is doing the same. After all, American bombers appear at the Russian borders with the same regularity, and the Russians also intercept them. In this case, no one penetrates into someone else's airspace.
And we flew a pair of bombers into the Black Sea, which were intercepted by Russia. And we are likely to do the same as they. We checked their defense
- specified the general.
As for the recent actions of China, the general believes that the United States is now retreating in this direction.
They really did not give up; China spreads its influence from Japan to Malaysia and from Australia to India. They are very aggressive, and you know, they decided to take control of Hong Kong. They passed a law, a new national security law that repeals local government. And they feel comfortable even if the global financial center of the Asia-Pacific region, which is Hong Kong, disappears
- summed up Keen.