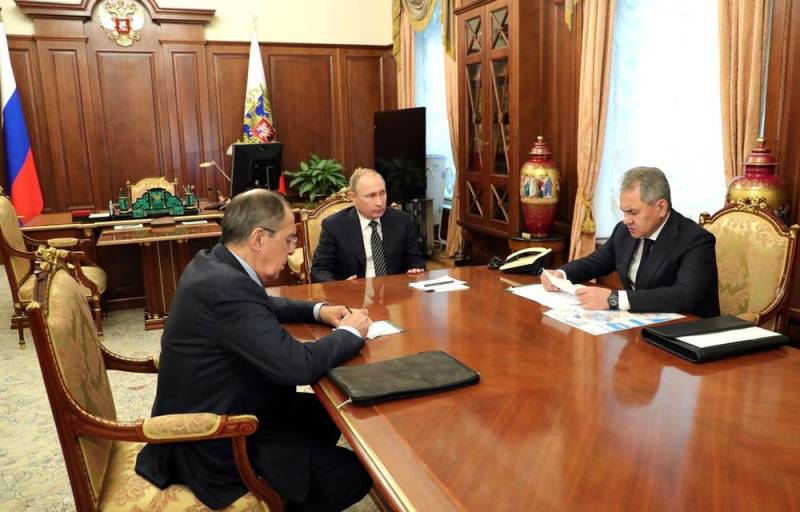 A senior "diplomatic landing" is heading from Moscow to Ankara. On June 14, 2020, Foreign Minister Sergei Lavrov and Defense Minister Sergei Shoigu are due to visit Turkey. This was stated by the press service of the Russian Foreign Ministry.
It is noted that the heads of the Russian departments will hold a series of consultations on regional issues of mutual interest with Turkish colleagues. An agreement on the visit was reached during the recent dialogue between the leaders of the two states. A few days before, Russian President Vladimir Putin and Turkish President Recep Tayyip Erdogan had a telephone conversation discussing regional and other issues.
Then the head of the Russian state expressed concern over the ongoing large-scale military operations in Libya. He pointed out the need for an early ceasefire in this North African country and the return of the parties to a peaceful settlement of the conflict as part of the decisions of the Berlin conference.
Note that in the expert community already in the open
being discussed
the likelihood of a clash between Russia and Turkey in Libya. Exactly the same assumptions were once in relation to Syria.
Therefore, it is not surprising that Putin is sending Shoigu and Lavrov to Ankara to resolve the Libyan issue. Russia and Turkey do not need a war between themselves. Countries prefer to negotiate, finding acceptable solutions, adhering to mutual respect and taking into account each other's interests.