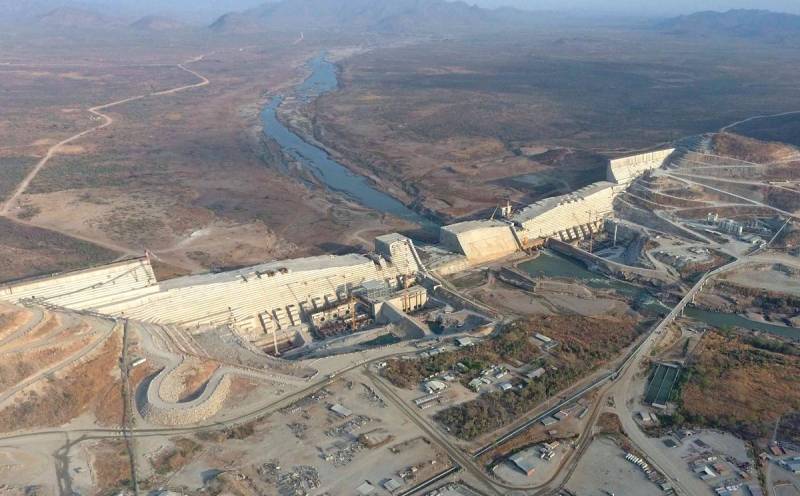 Ethiopia's deputy chief of military, Major General Birhanu Jula Gelalcha, issued a warning to Egypt. It dealt with a dispute between two African countries about a dam being erected in his country, writes Al-Monitor.
The Ethiopian military leader said his country was ready for war, despite the resumption of negotiations. In his opinion, Cairo should be well aware of the military capabilities of Addis Ababa. Egypt in order to avoid war should stop hindering Ethiopia in completing the Renaissance hydroelectric power station and filling the reservoir, which should begin in July 2020.
The Egyptians and the rest of the world know all too well how we fight
- said the general on June 12, 2020, apparently forgetting that in 1998-2000 the Ethiopian army was unable to defeat little Eritrea in the border conflict, as a result of which Ethiopia was left without access to the ocean.
Addis Ababa began building a dam on the Blue Nile River (the right tributary of the Nile) in 2011. This was due to an acute shortage of electricity in the 100 millionth country. The dam is located near the border with Sudan, on the territory of which the Blue Nile connects with the White Nile and flows further to Egypt.
In Cairo, they fear that blocking the Blue Nile Dam and starting filling up a huge reservoir, Ethiopia will deprive the Egyptians of a vital resource - water. Egyptian officials believe that unlimited and uncontrolled filling of the reservoir could jeopardize the security of their country. Therefore, they intend to prevent this.
Ранее
сообщалось
that tripartite negotiations over the dam between Ethiopia, Egypt and Sudan failed.