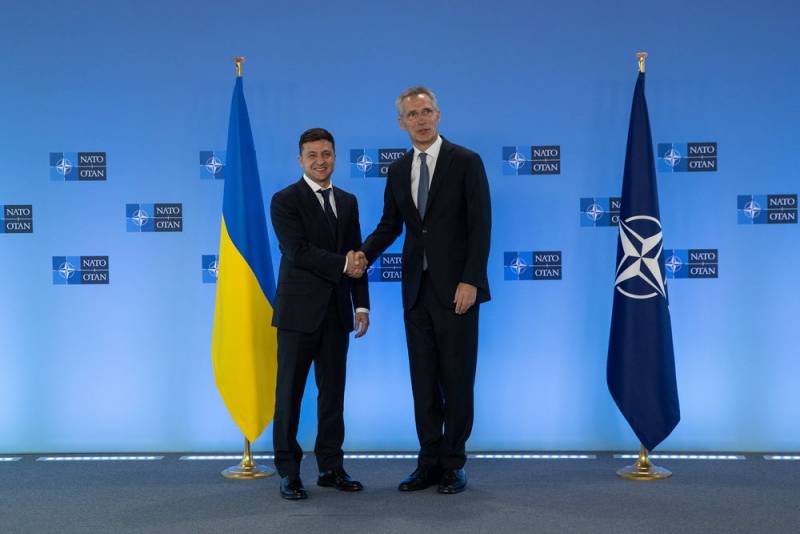 By granting Ukraine partner status in its expanded capabilities program on June 12, 2020, the NATO bloc continued to provoke Russia, writes the German publication Frankfurter Allgemeine.
The publication notes that according to assurances from Brussels, the involvement of Kiev in this program does not bring Ukraine's membership in the Alliance closer. This is a long and complicated process. Participants in this program are Australia, Georgia, Finland, Jordan and Sweden. As for Kiev, he gained access to various joint projects, exercises and some secret information.
In Ukraine, this news provoked an enthusiastic reaction from the country's leadership and the patriotic public. According to the President of Ukraine Vladimir Zelensky, NATO has finally evaluated the actions of the Ukrainian military in peacekeeping missions in different parts of the world. Foreign Minister of Ukraine Dmitry Kuleba emphasized that his country received the long-awaited status that it deserved for a long time.
This day came. I am sincerely grateful to our partners in the alliance, thanks to whom this decision became possible
- wrote Kuleba on his Twitter account.
Before that, Ukraine had the status of a graduate student member in NATO. But according to Alliance spokeswoman Oana Lungescu, the decision "recognizes Ukraine's significant contribution to the NATO mission." Moreover, the decision to join Ukraine in this NATO program was made by the so-called default procedure.
The publication has practically no doubts that in Moscow this information will be taken extremely negatively. Moreover, it can be considered another warlike provocation directed against Russia. After all, the Russians do not get tired of reminding that the West, in its time, "in a gentleman's way" promised not to expand NATO to the East and not to deploy its troops in the post-Soviet space (countries of the internal affairs bodies and republics of the USSR).