The world's first Rolls-Royce SUV, called the Cullinan, is gearing up to move its closest rival, the Bentley Bentayga. The price of a car in Russia is still unknown, but a picky buyer can be guided by £ 250, i.e. about 000 million rubles. It will only be available from next year.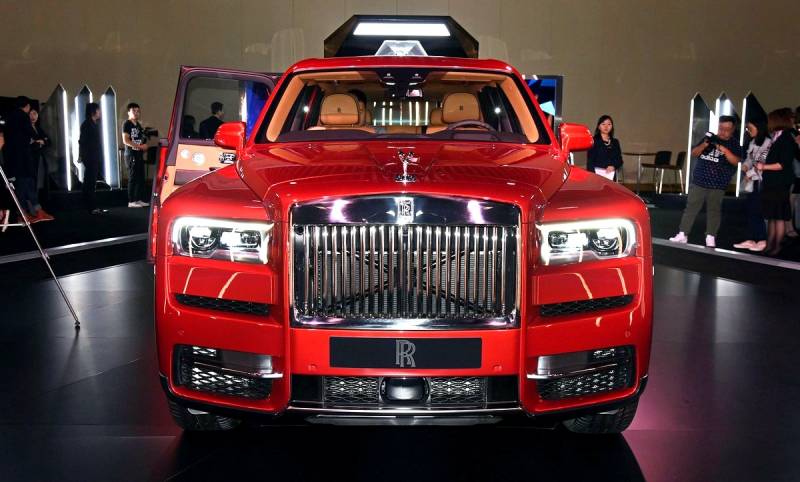 Cullinan has much in common with the flagship Rolls-Royce Phantom, such as the suspension, gearbox and powerful 12-cylinder V-engine. The maximum speed of the Englishman is artificially limited to 250 kilometers per hour.
At the same time, the Rolls-Royce SUV can actually drive on bad roads and overcome shallow water barriers. This will seem surprising, but the developers have provided the opportunity for the engine to digest low-quality fuel: now even the 92nd gasoline can be fearlessly poured into Rolls-Royce.
Rolls-Royce Cullinan in Europe is the largest in size in its class, its corporate style swing doors. The car inside is crammed with all available options, including the night vision function. At the same time, it is significantly cheaper than the Rolls-Royce Phantom sedan, whose price starts at 35 million rubles.