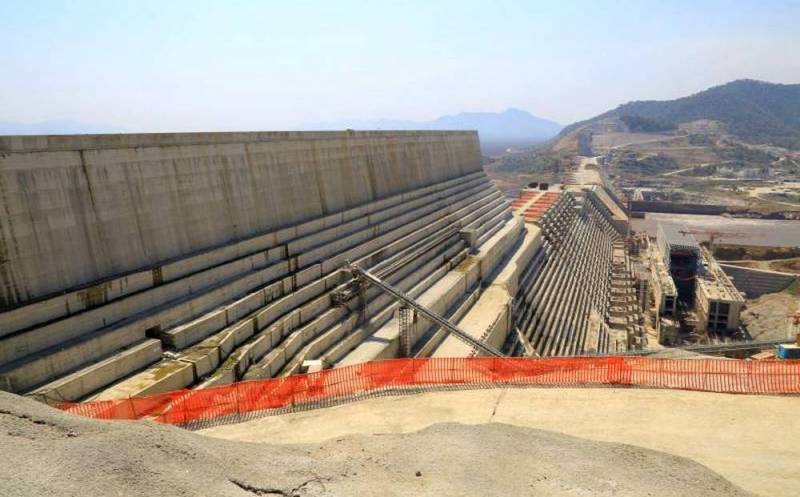 The negotiations that began again between Sudan, Egypt and Ethiopia under the patronage of Washington on the implementation of the Renaissance hydroelectric power station project failed. Addis Ababa did not heed the arguments of Khartoum and Cairo to gradually fill the dam with water - otherwise Egypt and Sudan could lose their crops due to the drought. In this regard, Africa may face a new armed conflict.
The document, adopted by the Ethiopian authorities, departs from previously agreed attitudes and principles reached in the negotiations with the mediation of the USA and the World Bank. Such an approach can have far-reaching consequences for the situation in the entire region.
- appears in the statement of the Ministry of Water Resources of Egypt.
Since 2012, Ethiopia has been building the Renaissance Dam on the Blue Nile, flowing through the territories of Egypt and Sudan. The country's authorities plan to begin filling out the hydraulic structure already in July - this will require about 74 billion cubic meters of water. Moreover, Addis Ababa insists on the rapid filling of the dam - in three years. Cairo and Khartoum do not agree with this - according to local experts, the filling should be gradual - within ten years, otherwise, due to lack of water, drought may begin and the crop will die.
In this situation, the lands of Egypt will suffer the most. But the authorities of the country cannot prevent the construction, as the world community will not allow armed confrontation with Ethiopia. It is reported by Al-Monitor.
Meanwhile, according to Arabic Defense, authorities in South Sudan
agreed
to deploy Egypt's military base in the country - it will be located just near the dam. The base will house hundreds of Egyptian soldiers ready to carry out any orders from Cairo.
Ethiopia's answer
unfolded
S-300 air defense systems in the immediate vicinity of the hydroelectric power station.