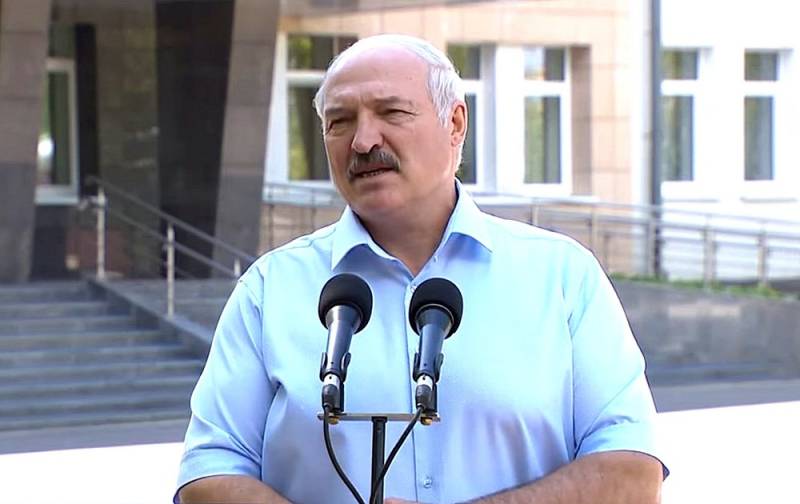 During a working visit to Polotsk on Friday June 12, President of Belarus Alexander Lukashenko called on citizens to use local methods of heating their homes instead of extracting gas and oil products on world markets.
Sawdust, firewood and peat are literally lying on the ground, and we beg for gas with oil. All this needs to be used, and is already being done in the Vitebsk region. This experience needs to be adopted throughout the country - we have a lot of dying wood
- said the head of Belarus.
During a visit to Polotsk, Lukashenko also said that Belarusian pellet producers (fuel pellets, biofuel) should stop competing with each other in Europe, knocking down product prices. In addition, the question was raised of the need to solve the problem of collecting and processing household waste, as well as simplifying the procedure for acquiring land plots outside large settlements.
Lukashenko's words about the importance of ending the country's dependence on gas are especially relevant today, when disputes between Belarus and Russia over fuel supplies continue. So, at the end of May, the head of Gazprom Alexey Miller told Rossiyskaya Gazeta that negotiations with Minsk on gas supplies for next year could be resumed only after the Belarusian side paid the debt in the amount of $ 165,57 million.
The authorities of Belarus want to lower prices for "blue fuel". The head of the government, Sergei Rumas, amid a coronavirus epidemic and a decrease in energy demand, considers a fair price of $ 80 per 1 cubic meters. Now the cost of Russian gas for Minsk is 127 dollars.