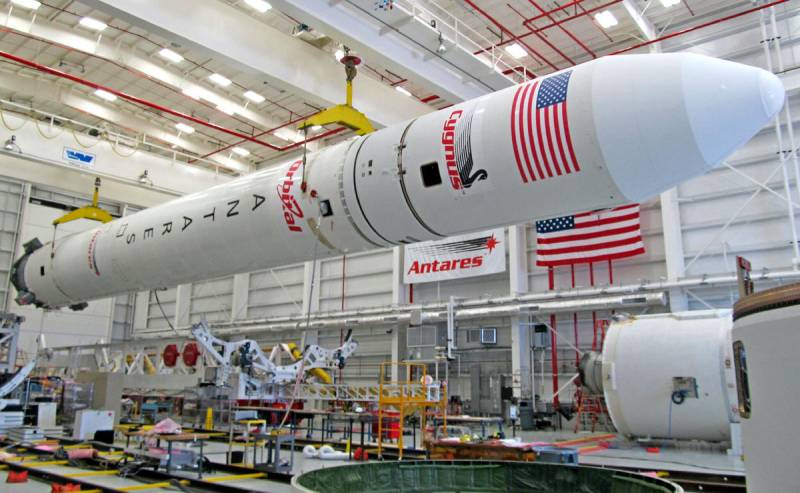 After many years of economic downturn, Ukraine plans to take its place among the space powers. But this requires not only investment -
economy
The country needs aluminum, which it now receives from Russia. The German edition of Tagesspiel writes about the prospects of Kiev in the revival of the space industry.
Deputies of the Verkhovna Rada at the end of last year came to the conclusion about the need for government investment in space launches. However, unlike Russia, private companies will be involved in cooperation.
In Soviet times, Ukraine supplied key components for the cosmonautics of a common country then. In the 90s, the Ukrainian enterprise Yuzhmash in the Dnieper exported hundreds of components for missiles to the Russian Federation annually. Now the management of the company hopes to cooperate with the American company Firefly Aerospace. After the contract for the supply of Russian engines for NASA is not renewed, a "window of opportunity" opens, the report said from Kiev.
Yuzhmash for the production of missiles buys Russian aluminum. Since 2017, the company has concluded four contracts with Alfa-Metal Industrial Support LLC for the supply of aluminum and bimetal plates from the Russian Federation. In one of the contracts, the metal was intended for the production of parts for American missiles. This was reported by the portal "Ukraine.ru". So, judging by the documents, the construction of the Antares 110 launch vehicle requires aluminum from Russia, as it meets the necessary quality standards.
The last contract for the supply of metal was concluded on January 15, 2020, its amount is about 109,5 million rubles.
Thus, according to Tagesspiel experts, Ukrainian rocket scientists need not only investments of $ 30-60 million, but also aluminum. After all, if the supply of metal so needed by Ukraine from Russia ceases, the country will forever remain without access to the stars.