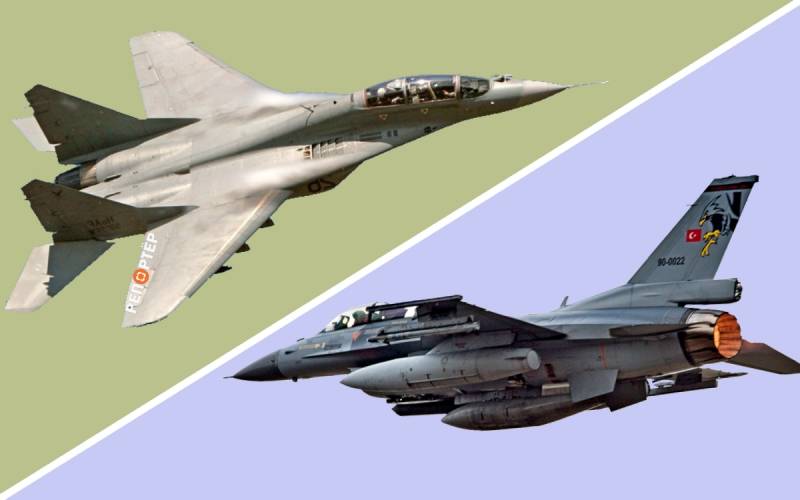 LNA troops, led by Marshal Khalifa Haftar, under the pressure of the PNS forces, ended the 15-month siege of Tripoli. Other countries, in particular, Russia and Turkey, indirectly participate in the armed conflict, supplying weapons to the warring parties. The experts of the Bulgarian edition of "Capital" talk about who will be the boss in the sky of Libya, considering the chances of Moscow and Ankara.
The supply of Turkish unmanned aerial vehicles has changed the preponderance of the war in favor of Saraj's army.
You must have a good understanding of the geography of Libya - it is a large country with open spaces and semi-desert terrain. Even in coastal areas no one can hide the movement of troops, in which case air support is needed. If it's not there, the enemy will easily shell you
- said Salah Bakushi - a former national security adviser to the official government of Libya.
However, on May 26, representatives of the US African military command announced that Russia had sent reinforcements to the self-proclaimed general in the form of 14 MiG-29 and Su-24 fighters (the number of aircraft allegedly delivered to Haftar is growing with each new
news
- Ed.). According to U.S. intelligence, the planes were flown to Libya via Syria, where they were repainted, and all the signs of the Russian Federation were removed from them. The fighters were sent to Tobruk, and then to the LNA Al-Jufra air base in the central part of the country. In addition, the Haftarovites are armed with the Pantsir air defense system - one of these complexes was recently captured by the military PNS. So the battle for control of the Libyan sky is far from over.
Turkish President Recep Erdogan is concerned about the direct confrontation in Libya with the interests of Moscow:
Russia has the Pantsir air defense systems here, and they sent 19 military aircraft to Haftar. Only during telephone conversations with Putin can we discuss our actions
- said Erdogan the other day.
In this regard, it should be noted that if the MiG-29 fighters
really
If they were in Libya, then they are able to radically change the situation in the sky of the country. Turkish drones will be easy prey for even if not new Soviet aircraft.
Another thing is that if the crisis worsens, Ankara may well transfer its own F-16 fighters to the recently captured airfield near Tripoli. And then we can witness the first after Yugoslavia military clash of these types of military vehicles.