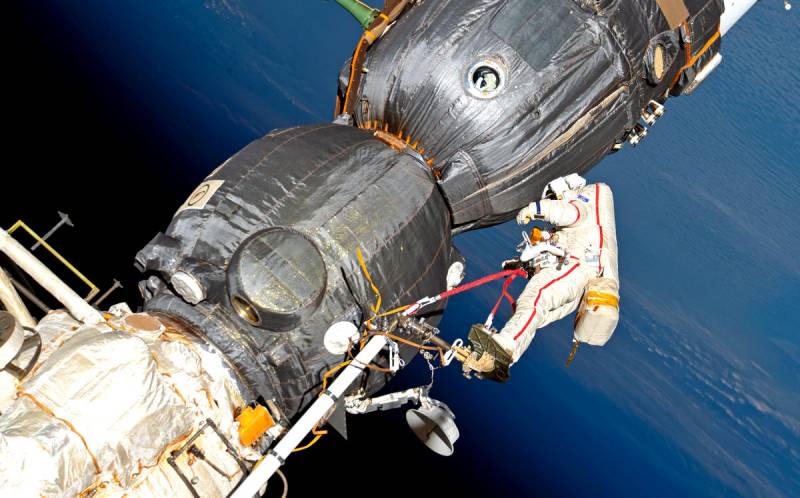 After the Crew Dragon successfully docked with the International Space Station on May 30, many began to talk about the decline of the Russian space era. Experts of the German publication Der Tagesspiegel talked about what could save the space industry in Russia.
Earlier, US astronauts were delivered to Earth's orbit with the help of Russian Unions - it cost the Americans $ 80 million per seat. Elon Musk, as they say, is ready to offer flights for $ 60 million.
Russia is losing its share in the space launch market. And the heavy satellites that the Proton rocket previously launched into orbit can be delivered from China, the United States, and also with the assistance of the European Space Agency. And it will not be as expensive as many believe
- emphasized the head of the Space Institute
policy
Ivan Moiseev.
But, according to Moiseyev, the launch of the SpaceX rocket has a positive point - instead of promising a brilliant future for the Russian cosmonautics, the Russian authorities can now think about the real problems of the industry, as well as ways to solve them. The Russian cosmonautics, in particular, will be able to rescue Roscosmos and access to the market of private Russian companies.
Moscow, however, denies losing its position in space, and Roskosmos, meanwhile, is making new plans. So, two of the three places on the "Union" is planned to give space tourists. The construction of the Soyuz-5 rocket also began, and the creation of a new spacecraft will be completed in just a few years.
Such measures, according to Der Tagesspiegel, should help Russia overcome a difficult period in the space industry.