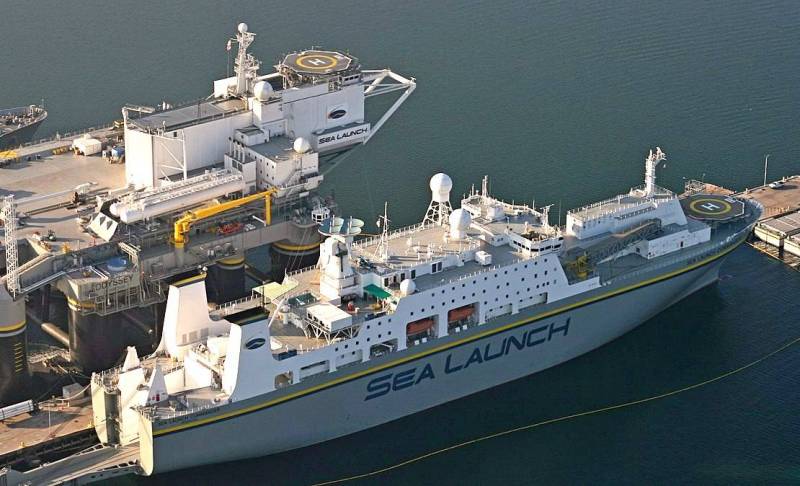 The S7 company, which owns the Sea Launch floating spaceport, has decided to sell the asset due to lack of project financing. According to the agency
TASS
with a link to two informed sources at once, the state corporation Rosatom will become the buyer of the Odyssey platform and the command ship.
Recall that in March of this year, the floating spaceport was relocated from the United States to Russia. Initially, it was assumed that it will undergo reconstruction at the Slavic shipyard and will be operated for the next 15-20 years. Instead of the Ukrainian Zenit-3SL rocket, it was planned to use a modified version of the promising Soyuz-5 for launches from the platform.
Later, a wide variety of information began to come about the fate of the Sea Launch, ranging from "conservation" for an indefinite period to "cutting" into metal.
Now, TASS sources say that S7 intends to get rid of the non-core asset. Taking into account the losses from the pandemic, the state of the platform and the need to create coastal infrastructure from scratch, the Sea Launch project becomes financially an unbearable burden for the owner.
The likely buyer is Rosatom. It is reported that negotiations are currently underway. However, both at S7 and at the state corporation, they refused to give any comments about the possible deal.