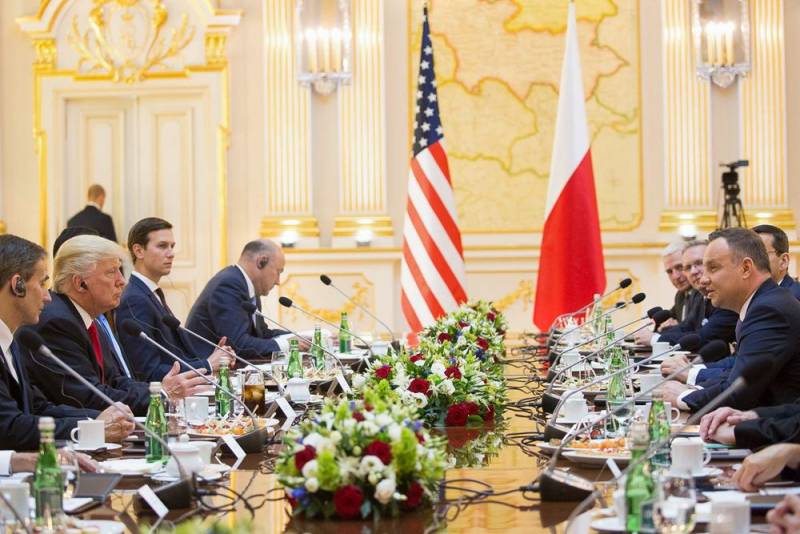 Polish Russophobes have long wanted an American military base in Poland. They even came up with the name "Fort Trump" to play on the ambition of US President Donald Trump. However, this idea has not yet found a response in Washington, and the Poles say that their dream of creating such an object crumbles before our eyes.
It should be noted that the White House is not yet ready to incur expenses and
political
risks. After all, Warsaw wants to get a constant presence of the American military on its territory in order to tease Russia. In addition, the Poles offer the United States to place a base in the east of the country, closer to Russia and Belarus, but the Pentagon categorically does not suit the Pentagon, which would consider the possibility of deploying its military in western Poland, closer to the border with Germany, so that the Americans, in case of complication of the situation, didn't get hit first.
So, if Washington was interested in a base on the territory of Poland, then such an object would already exist. In support of this, several sources from the US administration told Reuters that "there is no" Trump "and will not be", which caused a painful reaction in Warsaw.
The Americans emphasized that the name "Trump" was never official, and the very idea of ​​"getting it right" to get a base was initially doomed to failure. Now Washington has finally rejected it, since negotiations with Warsaw about how much the Poles will have to pay money (for construction, risks, accommodation and annual stays) have ended to no avail.
Initially, the Poles, living on EU subsidies, even threatened to spend the equivalent of $ 2 billion on the construction of the base. But the outbreak of the COVID-19 pandemic made adjustments. Moreover, Washington categorically does not like "such a trifle", since "you have to pay for protection". For example, South Korea
pays
The United States about $ 5 billion annually for the presence of the US military on its territory, and Japan - $ 8 billion.
Now the drooping Polish officials call what is happening around the base one short phrase - "everything is complicated."