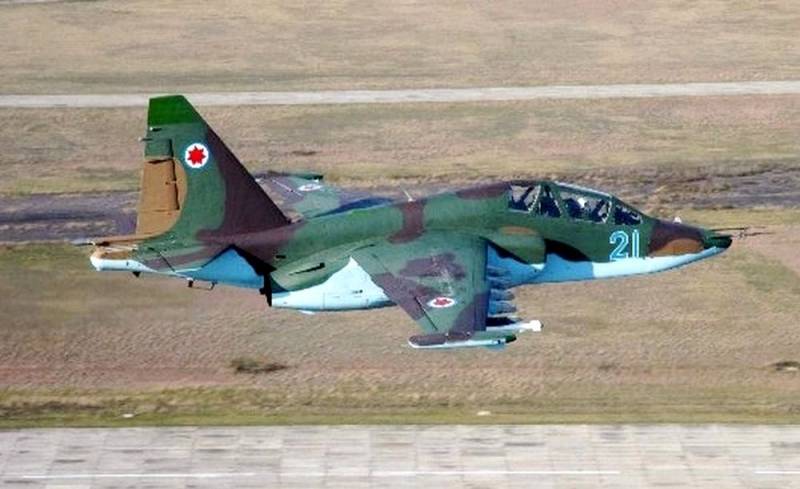 Georgia is ready to flip a switch and put into operation an old factory that once produced reliable Soviet Su-25 attack aircraft, Forbes magazine reported.
But don't expect fresh factory Rooks that will flood the military aircraft market. A tiny country with a population of 3,7 million people can not afford to buy a lot of Su-25. And the world market does not require this.
Georgian Defense Minister Irakli Garibashvili
said
that his country is ready to start its own production and sale of the Su-25, as many countries would like to acquire similar aircraft.
Currently, 485 units of the Su-25 are in service in 24 countries and this aircraft is really popular. It has thick armor and is able to effectively hit ground forces of the enemy.
The Su-25 entered service with the USSR in 1981, a few years after the A-10 attack aircraft appeared in the United States. At the same time, the final assembly of the aircraft was carried out at the Tbilisi Aviation Plant. Since 1978, there have been collected about 800 "Rooks" of components delivered from different parts of the USSR.
After the collapse of the USSR, Georgia was unable to maintain its plant. Russia began to produce and upgrade the Su-25 on its own. Ukraine also launched repairs and modernization at one of its enterprises.
In August 2008, during the South Ossetian conflict, intentionally or accidentally, the Russians bombed a plant in Tbilisi that assembled Su-25. The conflict ended in the defeat of Georgia, and Russia took control of South Ossetia. Tbilisi took several attack aircraft into the air, but the Russian Air Force managed to secure complete superiority in the sky, after which the Georgian Su-25s were forced to flee.
Now Georgia has 10 units of Su-25, modernized with the help of Israel, and it's difficult
imagine
so that this country needs more Rooks. So do not expect the Georgian Su-25s to suddenly become hot commodities in the domestic or export markets.