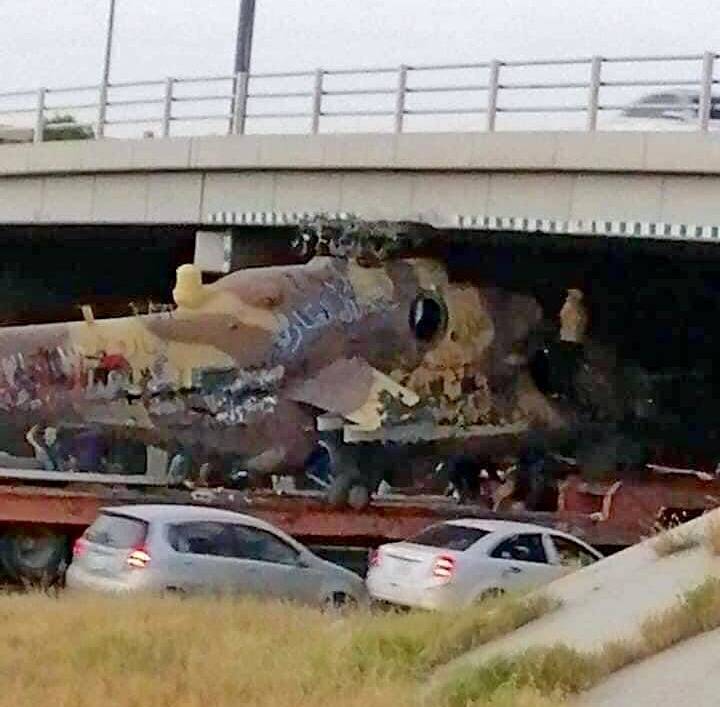 Users of social networks are studying with interest new photos from Libya, which show how the fighters Mi-35, previously captured from Libyan National Army, were killed by fighters controlled by the Government of Libyan National Accord.
It should be noted that the combat rotorcraft was captured by the PNS at Tripoli International Airport in early June 2020, when LNA units retreated from the Libyan capital. Then the fighters as wild expressed their enthusiasm for this occasion. However, they failed to transport the indicated helicopter intact.
Picking up
the front landing gear of the helicopter to the pickup truck, the people of the PNS lost control and tumbled the combat vehicle to the side. Damage is clearly visible in the submitted photos.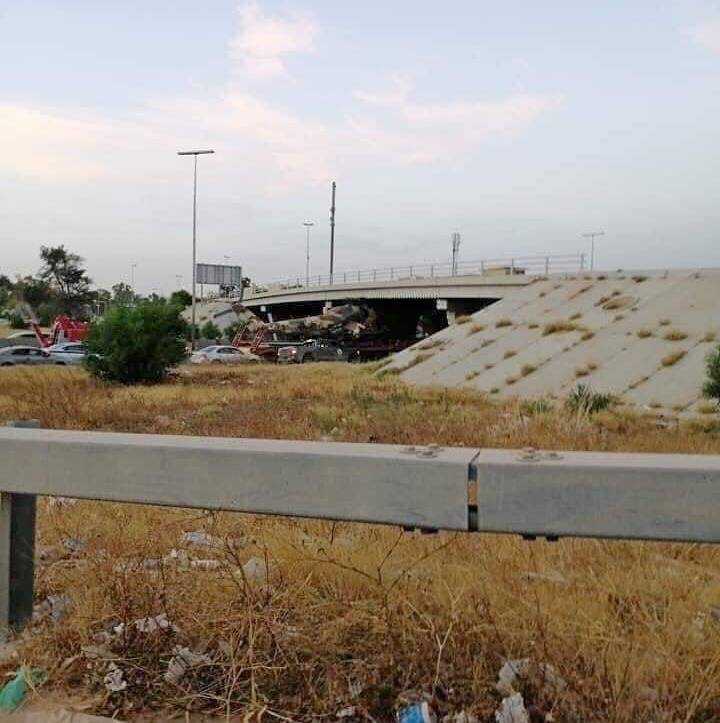 After that, the militants guessed that it would be better to transport the helicopter on a cargo trailer, because the original way to drag it to Tripoli in normal form would not work. But here, too, the unlucky warriors failed. Passing under the bridge, the helicopter rested against the rotor hub into the concrete span of the structure.