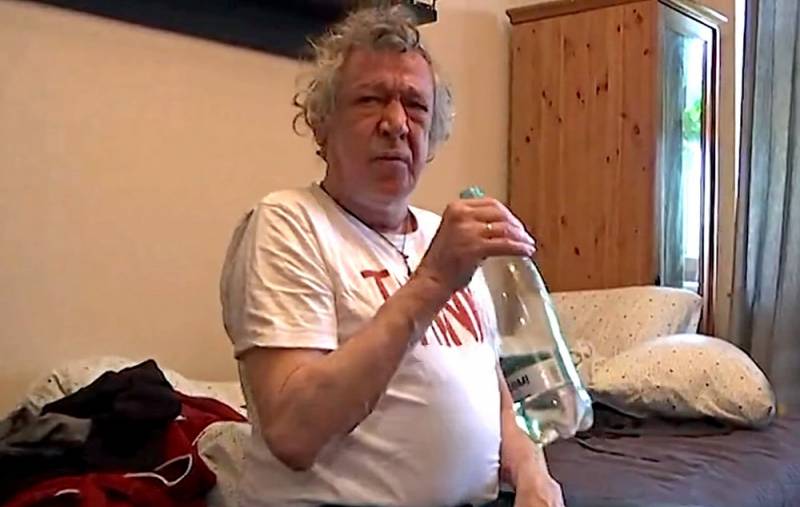 Actor Mikhail Efremov, guilty of a traffic accident on Smolenskaya Square in central Moscow on June 8, tried to commit suicide. This is reported by the telegram channel Mash. The victim of a drunken Efremov was a random driver-courier Sergei Zakharov - he died in the hospital from bodily harm.
Previously, there was information that Mikhail spent the first half of Tuesday with his girlfriend Daria Belousova - that is why the police thought that he was trying to hide, since he was not at the place of registration. Later, during interrogation, Efremov talked about how he felt bad and that he had problems with pressure.
According to sources, not only an ambulance came to the actor, but also a psychiatrist. The fact is that the ambulance doctors saw signs of suicide on Efremov's body, so they called psychiatrists. After their arrival, the actor said that he did not remember what was happening to him, and could not explain where the footprints on his neck came from. On June 10, there was a message that Efremov would be assigned a psychiatric examination, but this has not yet been confirmed.
If a barely sober actor tried to commit suicide, what was it - a later repentance of an irreparable act? The inability to continue to live with guilt before the victim and his family? Or, perhaps, the desire to evade responsibility before the law and the shame that will haunt him all his life? Everything is possible.
According to RBC, the well-known lawyer Alexander Dobrovinsky became a lawyer for the family of the deceased. He emphasized that because of the wide public resonance of the case, and also because of the desire to prevent similar tragic cases in the future, he agreed to protect the interests of the victim's family for free.