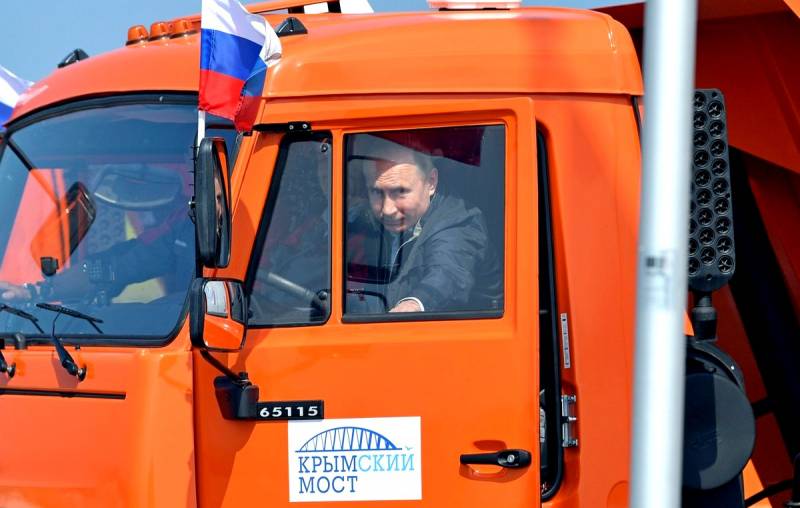 Putin's decision to "capture" Crimea in 2014 at first aroused unprecedented enthusiasm in Russian society. This event seemed to be the culmination of his reign. However, over time, passions subsided, and the peninsula began to turn into a real burden for the Russian budget. This writes the American publication Atlantic Council.
The price of integration of Crimea into the Russian Federation continues to grow, and this is all the more clearly felt in the era of the coronavirus pandemic and the decline in world oil prices. The Russian authorities have already invested astronomical money in the development of the infrastructure of the peninsula. The biggest article of these expenses was the construction of the Crimean bridge - it cost the treasury of the country about $ 4 billion.
For five years, from 2014 to 2019, Moscow invested about $ 20 billion in this territory. And in some sectors
economics
growth began. But the tourism sector suffered the most - the main driver of the development of the peninsula. The number of tourists from Ukraine has fallen sharply; almost none come from far abroad countries. Even tourists from the Russian Federation cannot compensate for the fall of this sector of the economy, since Russia is undergoing a recession, and Egypt and Turkey are ready for a serious struggle for the preferences of visitors.
Now one of the biggest problems in Crimea is becoming a shortage of drinking water. Some believe that the Kremlin may try to break the water blockade by force to gain access to the waters of the Dnieper - without desalination stations, it is difficult to assume that there are other methods to solve the water problem.
Atlantic Council experts believe that the peninsula is becoming an exorbitant burden for Putin. This is compounded by the fact that the Russian economy began to lose ground even before COVID-19 and the fall in oil prices. The resources of the state are melting, and many residents of the country are told that they will have to survive without help from above. For these reasons, domestic dissatisfaction with financial injections into the Crimea may be even more aggravated. And if the situation does not improve significantly, the Crimean Peninsula, instead of the subject of national pride of Russians, may turn into a burden for them.