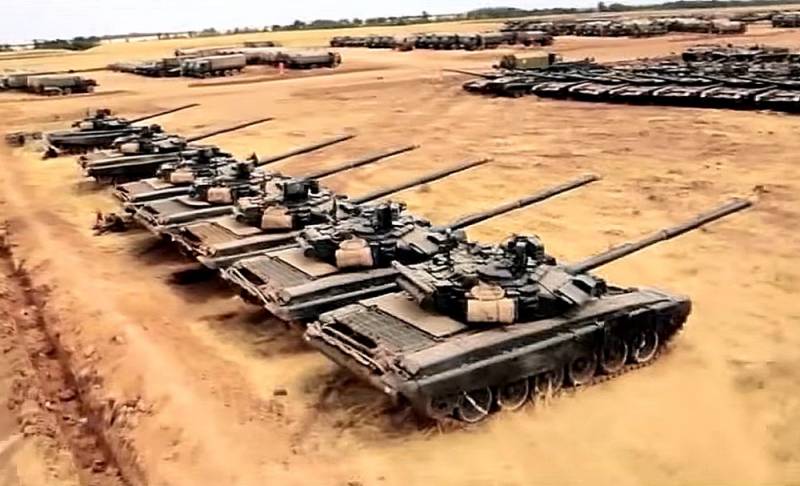 The authorities of the Russian Federation additionally strengthen the army grouping directed against NATO. The 1th separate motorized rifle brigade was transferred to the 27st Guards Tank Army of the Western Military District. Experts of the Ukrainian edition of Defense Express discuss the goals of such actions in Russia.
At the disposal of the brigade - modern weapons, as well as special and military
technique
: T-90A, BTR-82A, BMP-3, 9A34 Strela air defense tanks, as well as the 2S6M Tunguska anti-aircraft missile system.
The western borders of Russia are the most vulnerable in terms of the country's security. In accordance with our plans for 2019-2025, the military forces of the Russian Federation are implementing a set of measures to neutralize potential threats
- stated earlier Minister of Defense of the Russian Federation Sergey Shoigu.
However, Defense Express correspondents believe that strengthening the tank army of the "eastern neighbor" is aimed not so much at defending itself from the forces of the North Atlantic Alliance as at actions against Ukraine and other neighboring countries. This military group is, first and foremost, a strike association designed to solve offensive tasks. The deployment and composition of the 1st Tank Army openly demonstrates the potential threat of attacks in the directions of Kiev and Kharkov in cooperation with the 20th Army of the Russian Federation.
In addition, the 1st Panzer Army should play a key role in the very possible scenario of the occupation of Belarus
- Ukrainian experts believe.
Military analysts believe that today the main purpose of this strike group is a frank demonstration of force, an attempt to influence Western countries and intimidation of Europe in order to achieve mitigation, and ideally, the complete lifting of existing anti-Russian sanctions. However, one should not exclude the use of the army to solve purely military tasks of the highest political leadership of Russia.