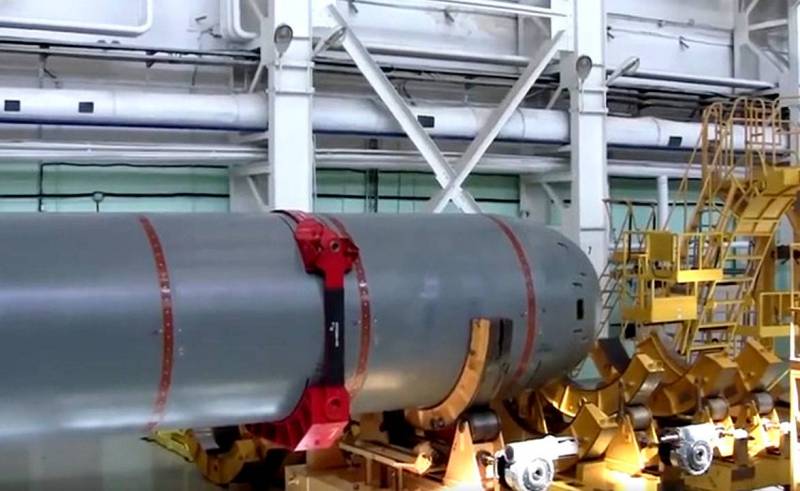 The latest Russian submarine Khabarovsk, equipped with unique Poseidon nuclear torpedoes, can radically change the balance of power in the waters of the World Ocean, as well as the tactics of conducting underwater warfare. About this write experts of the American edition of Forbes.
Not much is known about this Russian submarine. From the information available, it can be understood that it will have much in common with submarines of the Northwind type. Apparently, in the front of the Khabarovsk hull there will be six Poseidon nuclear torpedoes (in fact this is a deep-sea unmanned vehicle with a nuclear power plant - ed.), Which makes the submarine unique in its kind.
These torpedoes have a very wide range of applications, and therefore they pose a danger to the coastal cities of the United States - Los Angeles and New York. The Russian military department describes the new weapon as multi-purpose, and it can be aimed at American aircraft carriers
- emphasize in Forbes.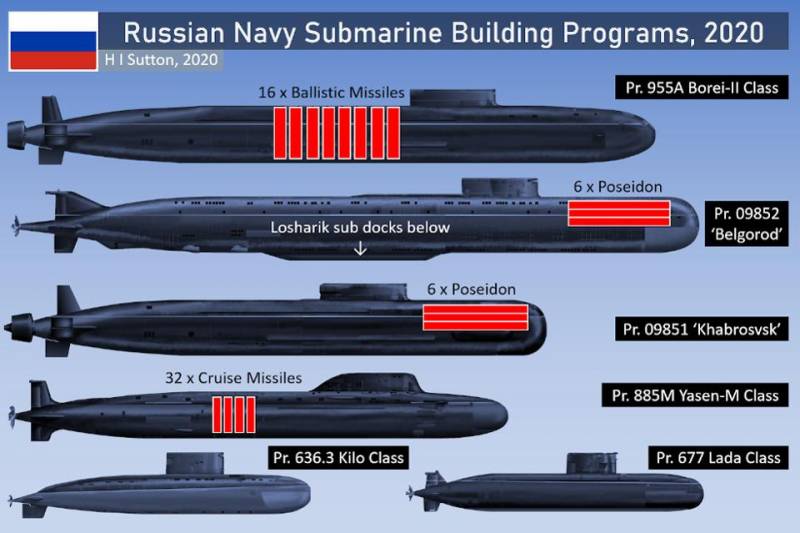 In addition to Khabarovsk, the Poseidon torpedoes are also armed with the Belgorod submarine launched on April 23, 2019. It already has much larger dimensions and is likely to be the largest submarine not only in Russia but also in the world.
American journalists note that Khabarovsk and other submarines with unique combat vehicles on board can fundamentally change the military priorities of the United States and Great Britain for the next decades. Countering the Russian "threat" will cost Western countries billions of dollars.