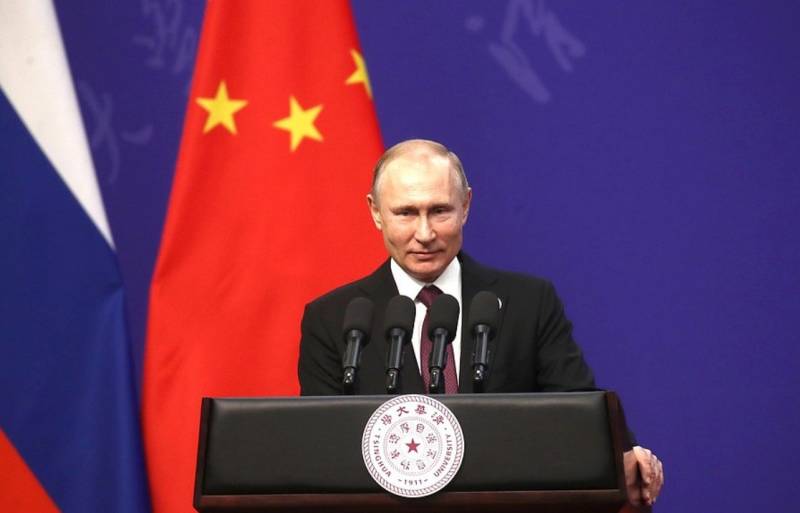 The European press continues to analyze the current geopolitical situation that is taking shape in the world after the COVID-19 epidemic. In particular, we are talking about what will be the role of Moscow in the increasingly obviously tougher confrontation between Beijing and Washington.
The fact that US President Donald Trump, without a doubt, surprised international public opinion by announcing that he intends to invite Russia to the next G7 summit, writes Simone Hajduk on the Romanian portal DCBusiness.ro. However, the Kremlin responded with extreme caution, confining themselves to a statement that it needed specific details.
Three reasons can explain the cold attitude from Moscow to overseas promises, according to the author.
First, the Russian leadership sees the changes that are currently taking place in the international balance of power. There is a fierce battle for consolidating the most advantageous positions in the world order.
The West, which has undergone numerous crises in recent years [...], is gradually losing its leading role on the world stage. And coronavirus [...] confirmed the inability of the great powers to cope with similar problems
- noted in the publication.
In these conditions, Russia is wondering if it is worth joining the G7.
Secondly, the Russian Federation does not want to return to the 1990s, where Moscow has always been considered as the most problematic and poorest member of this club. Now the Kremlin wants to be perceived as an equal.
And the third, according to the author, is the most important: Russian leaders will not sacrifice relations with Beijing, which is now under pressure from the United States and its allies because of the pandemic that began in China and killed hundreds of thousands of people around the world.
Russian officials, at any opportunity, noted that relations with Beijing are very important for Moscow. Although such an alliance is often called opportunistic in the West, the Russians certainly do not intend to sacrifice it to extraneous interests.
Under the post there is only one comment from Constantin Bucatari:
Western scammers and Americans have imposed all kinds of sanctions on Russia, believing that they will put it on its knees, only this is not Romania, which supplies slaves to the former colonial powers from the EU! The Russians will not be inclined, because they have an excellent leader, huge agricultural land (they occupy first place in the world in wheat production), the military industry and world-class research centers that have not suffered much from the sanctions!
- the author of the review believes.