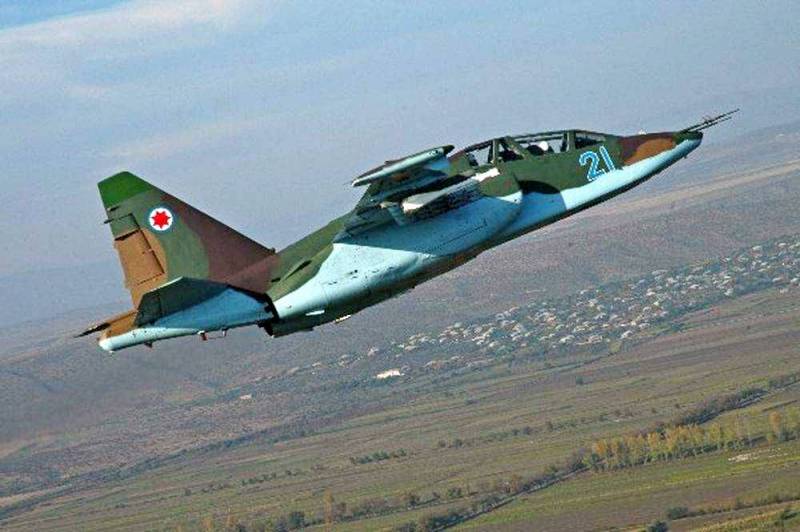 On June 8, 2020, Georgian Defense Minister Irakli Garibashvili on the air of the Georgian television channel PalitraNews announced that his country would be able to independently produce Su-25 attack aircraft and carry out their subsequent repair, restoration and sale. Russian aviation expert Oleg Panteleev, representing the industry agency AviaPort, commented on the words of the head of the Georgian military department.
The production of the Su-25 aircraft in its previous appearance and with a mass of components that only Russia has is impossible
- Panteleev told the newspaper
"Sight"
.
Garibashvili's statement speaks of his high conceit. When it comes to high-tech production, as a rule, the transfer of production to foreign territories is not practiced
- said Panteleev.
The expert emphasized that at present Georgia is absolutely incompetent in the development of aircraft, aircraft engines and their components. In this connection, even talking about the creation of aviation products is difficult, not to mention the organization from scratch of an entire aviation industry.
Previously, in Soviet times, the Tbilisi aircraft plant was the site for the final assembly of the Su-25, receiving components from other republics of the USSR. But now it's all in the past.
Later, Israel showed interest in deep modernization of the Su-25. But it's one thing when it comes to upgrading electronic equipment, and another thing when it comes to replacing virtually all systems in an airplane. Here, even Israeli support will be insufficient
- Panteleev emphasized.
The expert added that
Technology
production and assembly change very quickly. And Moscow, given the attitude towards it from Tbilisi, is unlikely to agree to help. That is why nothing will come of Tbilisi.
We remind you that before this, the American media
сообщили
that the Su-25KM Scorpion attack aircraft, which are a joint Israeli-Georgian modernization of the Soviet Su-25, specially created to confront Russia, will be replaced by Israeli strike UAVs and their history in Georgia will end there.