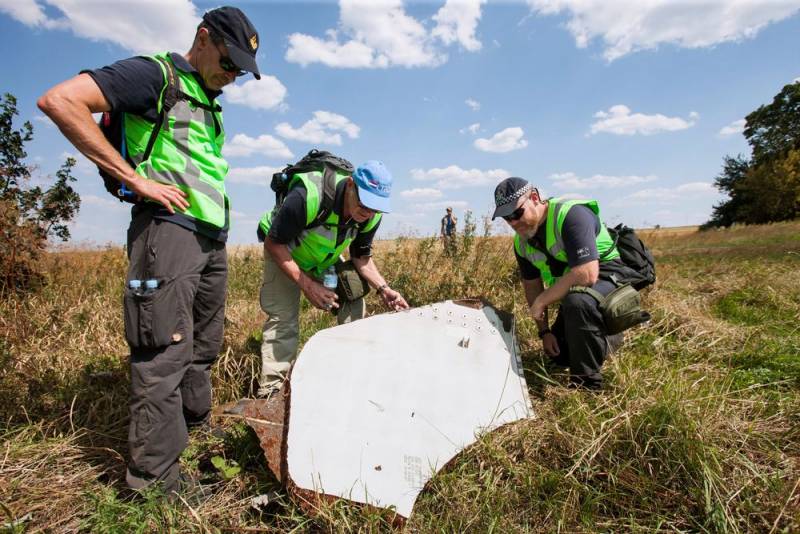 On June 9, 2020, during the first court hearing of the Hague District Court (Netherlands) in the case of the crash of the Malaysian Boeing 777 (flight MH17) in 2014, it turned out that Ukraine refused to disclose the primary data from the radars on the day the plane crashed. This was reported by the Dutch prosecutor Theis Berger.
According to him, the Ukrainian side explained the failure to provide investigators with primary data of three radars at once as follows. The first one in Donetsk was turned off and at the time of the crash was in Kiev-uncontrolled territory. The second radar in Artyomovsk (Bakhmut, Donetsk region) turned out to be faulty. The third, in Chuguevo (Kharkov region), at that moment was undergoing scheduled maintenance.
In this regard, Ukraine provided only secondary radar data. But they, as indicated by the prosecutor, register only civilian airplanes in the air and transmit exclusively their signals.
Investigation of data from Ukrainian civilian and military radars has provided limited information
- emphasized Berger.
Meanwhile, the Dutch prosecutor drew attention to the fact that the information received from the Russian radar in Ust-Donetsk (Rostov Region) turned out to be more informative. Although this radar is located at a considerable distance from the scene, it is closest to the Russian ones. However, experts could not identify any traces of the launch of the rocket, nor the presence of a military aircraft near the Malaysian Airlines airliner flying from Amsterdam (Netherlands) to Kuala Lumpur (Malaysia), on board of which there were 298 people.
The absence on the (Russian) radar of traces of rocket launch does not indicate its absence
- specified Berger.
It should be added that Russia transmitted not only radar data from Ust-Donetsk. She also provided exhaustive information that the missile with which the airliner was shot down and the Buk air defense system from which this missile was fired belong to the Armed Forces of Ukraine. Moreover, the Buk air defense system was located at the time the rocket was launched in the territory controlled by Kiev.
At the same time, Dutch investigators initially ignored this information. But on the first day of the court's hearing, the prosecution confirmed that it had received and is already studying the information received from the Russians.
Obviously, Ukraine did not want to disclose the data of its primary radars, since they were in the immediate vicinity of the place of events and recorded everything perfectly. For Kiev to provide this information is to commit a war crime.