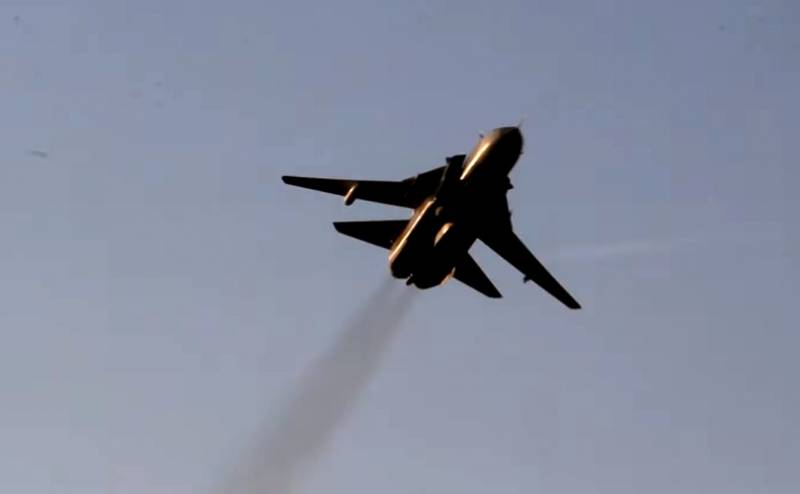 The situation in Libya continues to escalate. A video appeared on the Web that documented the sudden airstrike of the Libyan National Army Field Marshal Khalifa Haftar against the forces of the Government of National Accord on the outskirts of Tarhun.
Currently, the city of Tarhuna
is
under the complete control of the PNS forces and their allies, the Turkish military and the "Syrian refugees". Therefore, it is not entirely clear when exactly this video was made, before the Tarhuna came under the control of the PNS, on the offensive, or after. However, with high probability it can be assumed that this blow was dealt already after the retreat of the LNA troops from Tarhuna.
But the essence of this does not change. On the frames it is absolutely clear, "who flew." So far, only the fact of using the Su-24 bombers' LNA, about which some media write, remains unverified. The most important thing here is that Turkey was not able to create a "no-fly zone" over northwestern Libya.
For several days now, the PNS forces have been moving towards the strategically important city of Sirte. So it is not surprising that Haftar strikes at the rear of the enemy and his columns, moving towards the front line.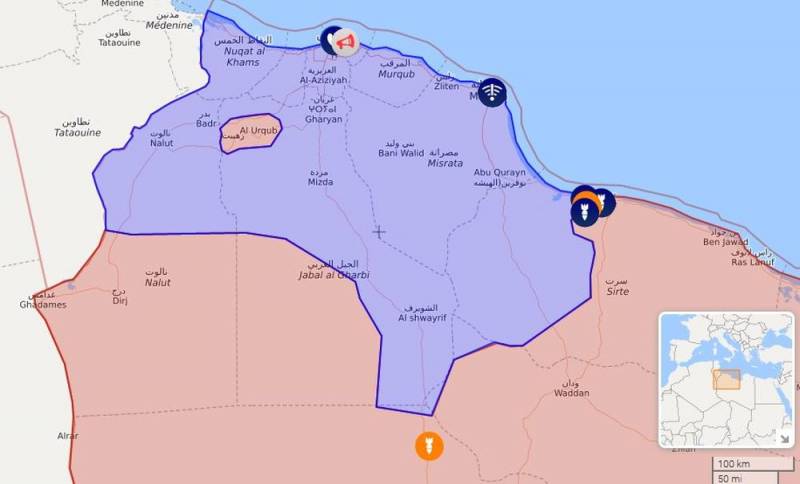 Before that, the PNS convoy was moving in the direction of Sirte. According to pro-Turkish sources, the offensive was stifled due to "interference by unidentified aircraft." But the PNS forces managed to take control of the city of Bani Walid.
At the same time, LNA units gained control of one of the country's largest oil fields, Sharara, by making a march to the south-west of Libya. Oil flowed from this field to Tripoli and provided the PNS with an inflow of cash from the export of raw materials. Now this source of income is in the hands of Haftar.