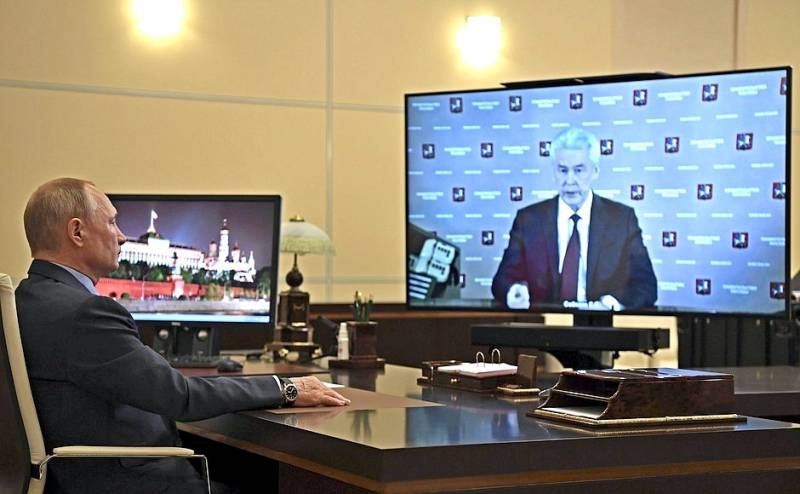 On May 8, 2020, Moscow Mayor Sergei Sobyanin announced that he was removing the self-isolation regime introduced to combat COVID-19 and returning the Russian capital to a normal, familiar lifestyle, writes the Bulgarian online media outlet Mediapool.
The mayor recalled that restrictive measures in the capital of Russia were introduced on March 29, but from June 9 they are canceled. He specified that from this day hairdressing salons, beauty salons, photo studios, veterinary clinics and employment agencies can begin to work. Public organizations, cinemas, theaters, concert organizations, circuses and scientific institutes can also return to their usual activities. In addition, restrictions on walking and visiting city cemeteries are lifted.
However, many service providers will resume work in two phases. From June 16, summer verandas of Moscow cafes and restaurants will be launched, restrictions on planned treatment in dental clinics will be lifted. Libraries, real estate agencies, advertising, consulting agencies will resume their activities.
From June 23, Moscow cafes and restaurants will be able to receive visitors indoors. It is also planned to remove from this day restrictions on the operation of sports facilities. At the same time, the mayor emphasized that Muscovites will still have to follow personal safety measures (wearing masks), since COVID-19 is still not completely defeated and there is a danger of infection.
A statement by the Moscow Mayor, who was the most affected by the pandemic, came after the Russian authorities announced a partial opening of the country's borders. And although in Russia 8-9 thousand infected are detected every day, mortality is much lower than in other countries.
Until recently, Sobyanin argued that restrictions could continue until the end of the year. But the mayor's rhetoric changed dramatically after Russian President Vladimir Putin instructed "calmly and meaningfully" to withdraw from the regime of restrictions.
The authorities are in a hurry for several reasons. They want to hold a military parade postponed due to coronavirus, dedicated to the 75th anniversary of the victory in the Great Patriotic War, scheduled for June 24, and also to implement a popular vote on amendments to the Constitution on July 1. These are the reasons for the abrupt removal of the regime of self-isolation in the Russian Federation.