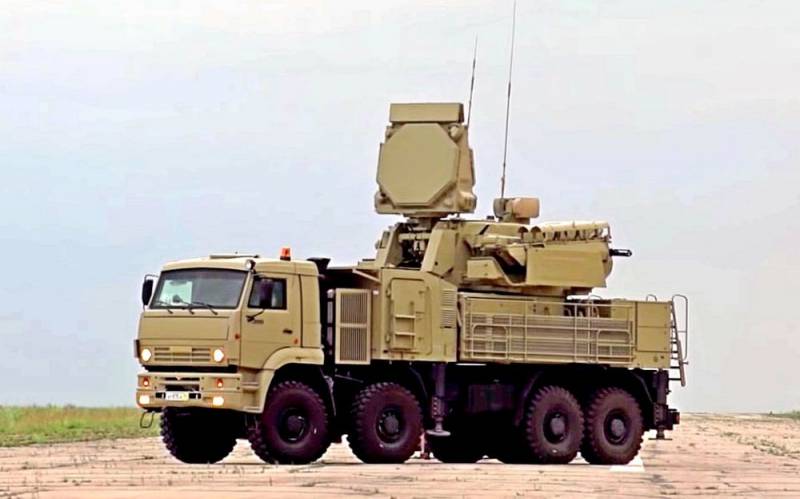 On social networks, they are studying with interest the video from Libya, in which the Pantsir-C1 anti-aircraft missile and gun system destroys a Turkish attack drone live.
It should be noted that these are generally the first such shots from the territory of Libya, where, starting in 2014, the second civil war has been going on after the 2011 coup.
The footage shows how the calculation of the Libyan national army of Field Marshal Khalifa Haftar successfully destroys the Turkish-made tactical medium-altitude UAV Bayraktar TB2, which supported the troops of the Government of National Accord. At the same time, it is clearly noticeable that the actions of the Arab personnel indicated by the Zanpomir "Shell-C1" of Russian production are clear and well-functioning.
The indicator of the circular view of the air defense system sends a signal about the approach of the object. After that, the operator captures the target through the visor, and after some time launches an anti-aircraft guided missile. SAM successfully destroys the target.
We remind you that the cost of a single Bayraktar TB2 drone is about $ 5 million. At the same time, Shell-S1 was delivered by UAVs from the United Arab Emirates. In this regard, it cannot be ruled out that inside the ZRPK there were still not Libyans, but UAE servicemen who impersonate LNA fighters.