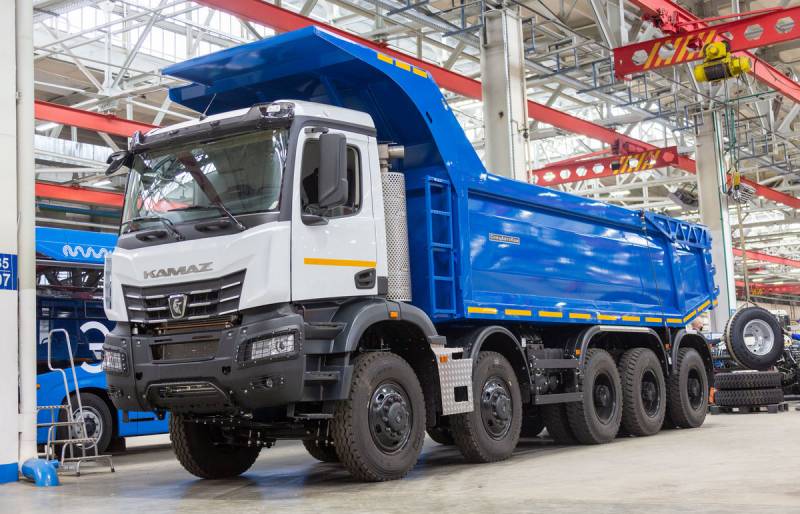 Kama Automobile Plant introduced the giant KAMAZ-65805 mining dump truck. The car, named "Samson", in terms of load capacity is able to compete with models of the BelAZ-7555 family.
Like the Belarusian "colleague", KAMAZ-65805 is capable of transporting up to 60 tons of cargo. The mass of the truck itself is 27 tons.
It is assumed that the giant truck will be equipped with a new in-line six-cylinder 550-horsepower turbodiesel. Despite the fact that the car initially received "traditional" controls, in the future it can be equipped with an autonomous driving system for working in unmanned mode.
To provide the truck with greater maneuverability, the first, second and fifth axles (five in total) were equipped with a rotary mechanism. The truck body volume of 26 cubic meters is heated by exhaust gases to prevent freezing of the soil in the cold season. The maximum elevation angle of the loading platform is 50 degrees.
Despite the fact that our 11-meter truck is 2 meters longer than the Belarusian one, it is 2 times narrower than the BelAZ-7555, which allows the use of Samson, including on public roads.
KamAZ positions the new model as a special vehicle, which will be produced on special order. In the near future, the plant promised to publish additional information about the "Russian giant."