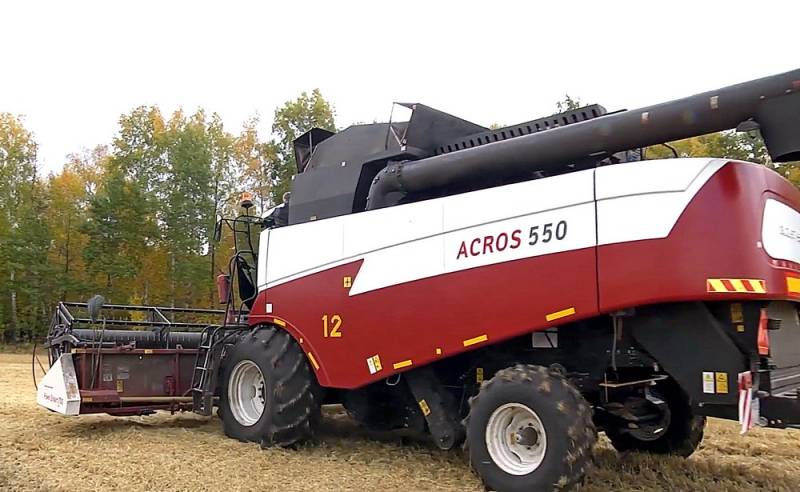 Last week, the company "Cognitive Pilot" and the largest agricultural holding "EkoNiva" signed an agreement providing for the creation of a service network that will allow to bring to the fields more than 10 thousand unmanned combines. Moreover, a similar agreement was previously concluded with Rusagro.
For our country, this is extremely important and timely, especially considering the recent geopolitical events. The day before, China "froze" part of food supplies from the USA in response to the White House's position in Hong Kong. But the Celestial Empire would not have taken such a "bold" step if it were not for our country, where China is the largest buyer of food.
However, despite the fact that a promising market has opened up for us, Russia cannot satisfy even its domestic demand for individual items, not to mention huge China. In this situation, it is imperative for us to increase the efficiency of the agricultural industry, and robotization of agriculture can become the "key to success".
Moreover, the process of "digitalization" will not leave people without work. Despite the fact that an unmanned combine harvester is able to harvest with jewelry accuracy, a man must still be present in the car, who in this case will monitor the operation of the automation.
And finally, about the harvesters themselves. Since unmanned
technique
will control the neural network, the effectiveness of its work will depend on the accuracy of recognition of images coming through an external camera. In turn, in order to learn how to correctly distinguish between objects, she needs to process as many images as possible.
This is where the scale of the project will play a key role. Since unmanned harvesters will go to the fields practically throughout Russia, our "electronic brain" will get a unique chance to quickly become literally the smartest in the world.