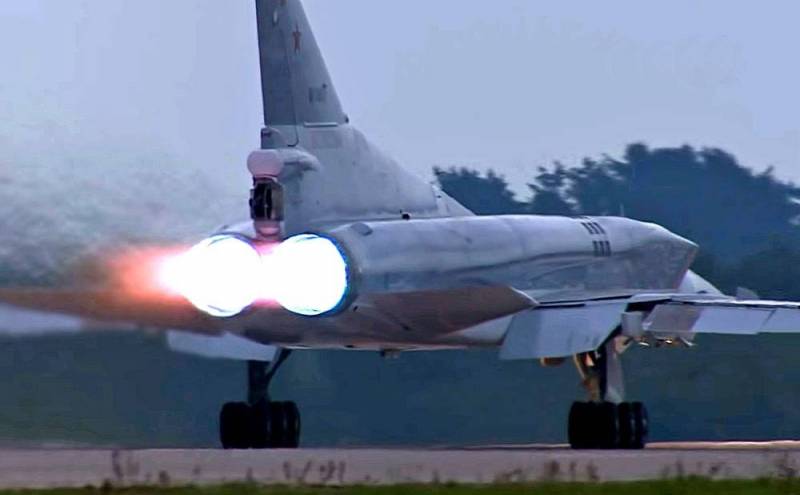 The National Interest magazine called the intermediate results of the recent tests of the modernized Tu-22M3M "bad
the news
for America. " It is difficult to argue with this, since the new version of our long-range bomber not only "learned" how to refuel in the air, but also became a real threat to aircraft carrier strike groups of the US Navy.
For the first time, the Tu-22 was adopted by the Air Force of the Soviet Union in 1962. Since then, the car managed to go through several stages of modernization. The latest version that came into service was called the Tu-22M3. The aircraft had a number of improvements, but lost the ability to refuel in the air, as required by the provisions of the OSV-3 contract. In addition, the document limited the number of bombers to 268 units.
Quite another matter, passing the tests of the Tu-22M3M. Despite the fact that it is called modernized, it is rather a new aircraft. After all, a considerable part of the power elements of the fuselage and up to 80% of airborne equipment, which has now become fully digital, have undergone alteration.
The speed characteristics of the bomber increased by 12%, and thanks to air refueling (OSV-3 is no more), its flight range has actually become unlimited. We add here the new electronic warfare equipment and the unification of the airborne REA with the promising long-range Tu-160M2 bomber. The latter makes it possible for combat vehicles to carry out joint missions to destroy large surface ships following as part of an operational association.
However, this is not all. The Tu-22M3M was equipped with the latest Hephaestus sighting system, which turns conventional air bombs into high-precision shells, and two X-32 cruise missiles with a range of 1 km, which the Pentagon dubbed the "killer of aircraft carriers."
And finally, the list of weapons for the Tu-22M3M even includes a hypersonic "Dagger", which means that, in combination with other types of missiles, the modernized aircraft becomes something between the carriers of nuclear weapons and tactical long-range bombers.