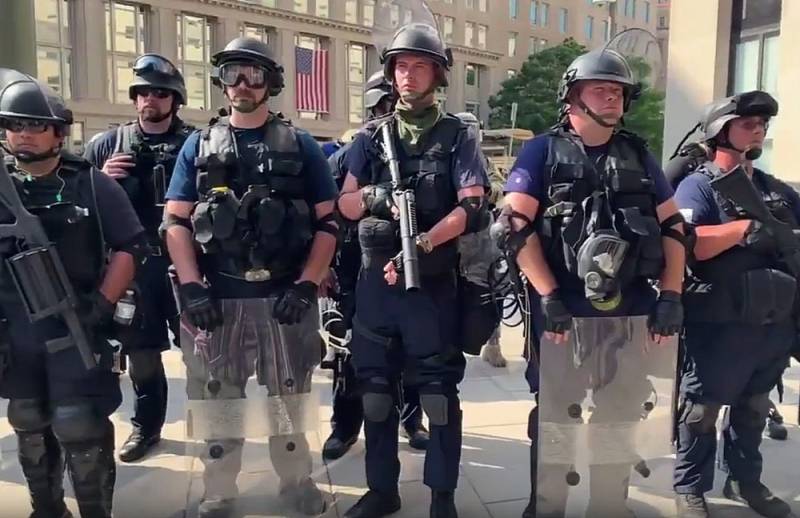 On the streets of Washington, covered in riots, eyewitnesses often see people in military uniforms without identification marks. Experts of the German publication Focus recall in this connection the "annexation" of Crimea by Russia in 2014 - there Putin also used the military in camouflage without insignia, the so-called "green men". Trump seems to have decided to repeat the trick of the Russian president.
Unmarked men patrolling the streets of the American capital are, together with the police, the National Guard, and the Army Special Forces, the largest group of military personnel deployed in Washington since the street protests against the Vietnam War. Of particular concern to this are American congressional Democrats and human rights defenders.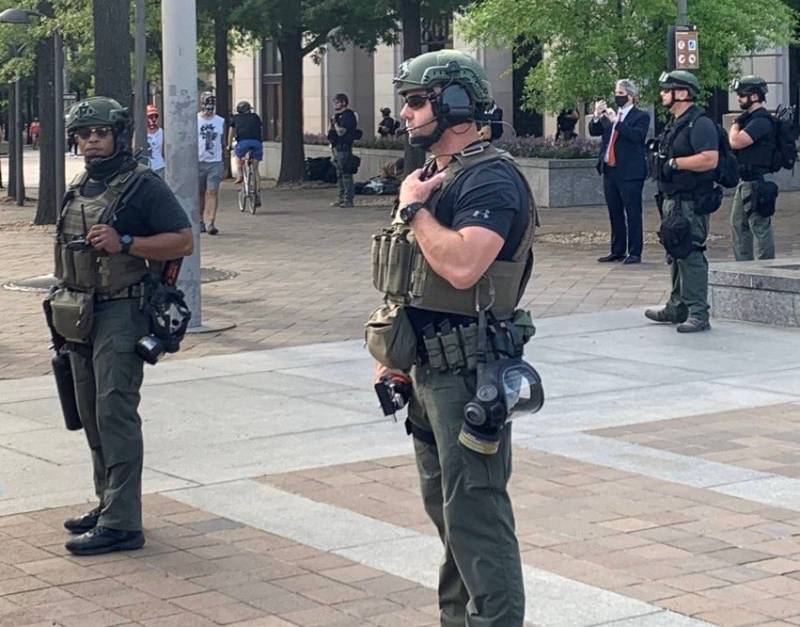 We cannot be patient with the secret police of America. The United States usually condemns such tactics when it comes to other countries. But now its use threatens democratic principles in our own state
- Democratic senator Chris Murphy said.
According to The New York Times, people in uniforms without insignia directly report to the U.S. Department of Defense. Attorney General William Barr allowed the representatives of various departments of the country to be taken out onto the street: the FBI, the Ministry of Internal Security, the Presidential Secret Service, the customs service, etc.
Moreover, according to information by the US, among the armed people were also employees of private military companies.