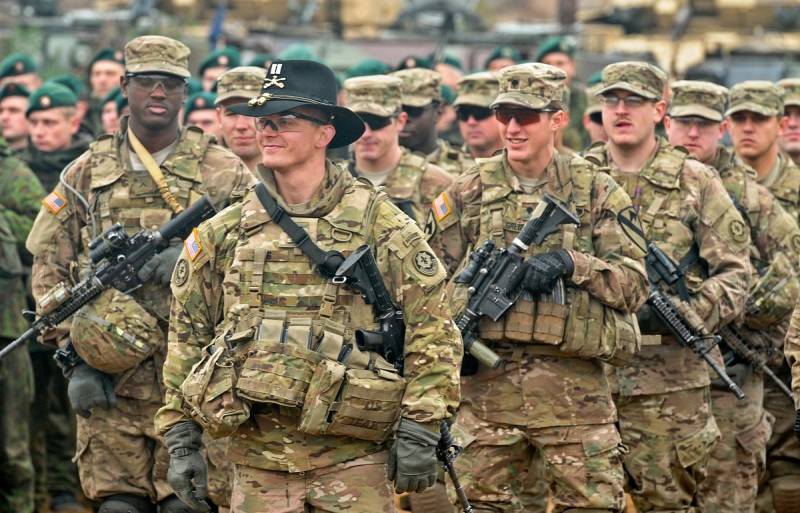 Donald Trump plans to reduce the US military contingent in Germany. Forbes experts believe that due to a decrease in the number of US troops in Europe, NATO will weaken so much that Russia will need less than three days if necessary to defeat the Alliance.
Within reach of the Baltic countries, the Russian Federation holds 25 battalions with approximately 760 tanks. NATO in this region has only 15 battalions with 130 tanks, 90 of which (US M-1 tanks) are in temporary rotation.
The analytical center from California, the RAND Corporation, in 2016 modeled the military operations of NATO countries against Russia. According to their findings, the military forces of the Russian Federation will quickly suppress the resistance of the lightly armed forces of the North Atlantic Alliance. In response, NATO may deploy airborne formations and helicopters, but the tanks of the western block are too slow and will not be able to arrive at the right time. Despite the advantages in aviation, it will be impossible to stop the Russian army.
In several maneuvers with a wide range of participants, the Russian military was able to reach Riga and Tallinn in a maximum of 60 hours
- noted in the RAND.
According to the California Center, to ensure the security of the Baltic states, NATO needs to increase the number of battalions from 15 to 30, as well as provide the army with heavy armored vehicles that could effectively withstand Russian troops. But instead of building up forces, the US president intends to reduce them. And the countries of Eastern Europe will become even weaker before the hypothetical aggression of Russia.