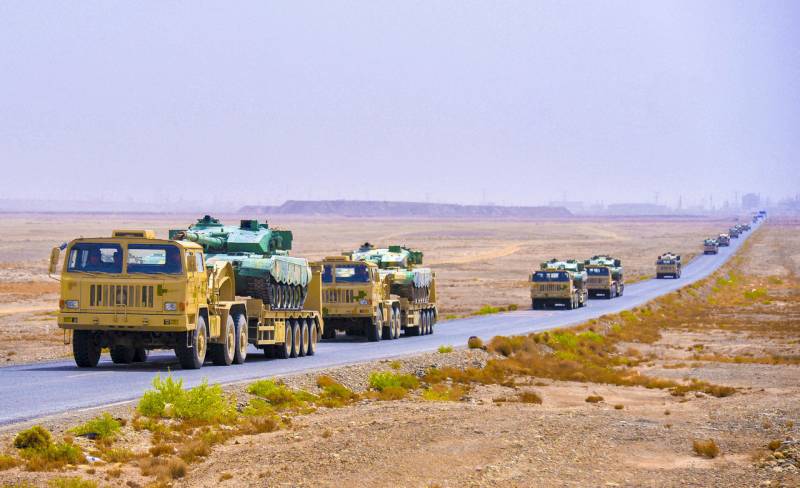 China deployed a large military group to the border with India, which, in particular, included many tanks, armored personnel carriers, infantry fighting vehicles and other armored
equipment
. This was reported by the resource of the Ministry of Defense of China China Military.
In particular, on published frames, you can see countless infantry fighting vehicles waiting to be dispatched on railway platforms, Type-96 tanks on tractors, as well as the arrival of units at the deployment site.
The situation on the Sino-Indian border has remained tense since early June. The Chinese authorities demanded that the Indian side demolish two dugouts built by the Indian military in Dokalam near the border between the Tibetan Autonomous Region of China and the Indian state of Sikkim, as well as Bhutan. Beijing believes that dugouts were built in China. On June 6, Chinese soldiers destroyed the buildings; on June 8, a fight broke out between the soldiers of both countries - there are victims.
The military of India stopped the construction work in the Sikkim area, which was conducted by the workers of China. In response, official Beijing accused New Delhi of invading its territory and demanded the withdrawal of Indian troops.
Meanwhile, Mike Pompeo on June 2 condemned the behavior of China in relation to India. Thus, the United States occupied the Indian side in this conflict, which is quite expected in light of the tensions between Beijing and Washington. On Tuesday, during a speech at the American Institute of Entrepreneurship in the US capital, Pompeo expressed the view that China's current behavior resembles its actions in the situation with coronavirus, as well as with Hong Kong and the South China Sea.