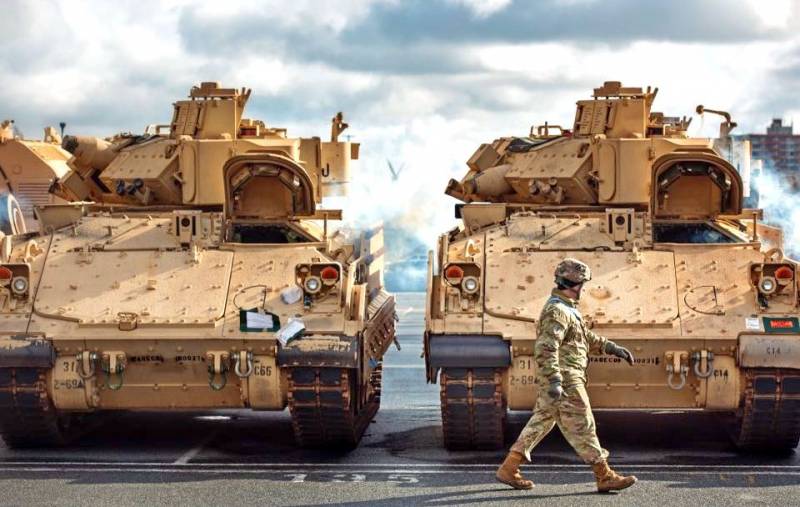 The United States is going to transfer part of the military contingent from Germany to Poland. This was reported by the Polish edition Niezależna. The material contains the opinions of a number of local
politicians
the arrival of American soldiers, and most of them are delighted with the arrival of US troops in the country.
So, Jaroslav Krajewski from the PiS party (Law and Justice) believes that this is very positive for ensuring the country's security and indicates that Poland has become a serious state to be reckoned with in the world.
Niezależna also cites numerous reader comments on this
news
:
Soon, light will be shed on the Smolensk disaster - get even on Smolensk!
- Anonymous user rubs his hands.
Does the presence of American soldiers mean that Poland is becoming a serious country to be reckoned with in the world? In my opinion, it will remain a bunch of excrement (the coarser word is used in the original - approx. Ed.), Always counting on someone
- categorically declares one more user.
Even during the Cold War, we dreamed that American troops would come and give us freedom from the tyranny of the Soviets. And here they come!
- exclaims the reader, who also did not give his name.
We ourselves must invest in our armed forces, but so far we do not have decent weapons, we must count on US assistance. We need and economically use Americans
- offers Anonim.
In addition to US soldiers, we still need a contingent of American judges, prosecutors and lawyers
- writes miroslawwaleka.
For centuries, our enemies have been Germany and Russia, and Trump understands this. Poles living in the US will vote for Trump in the presidential election. Poland's security is guaranteed by the presence of American troops
- considers żeglarz.