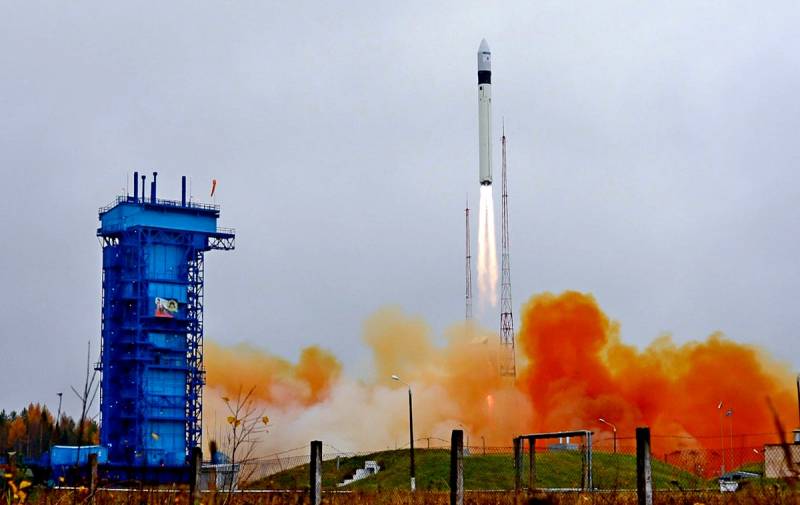 GKNPC them. Khrunicheva returns to the production of Rokot light-class missiles. This was announced on the eve of the agency
RIA News
with reference to the source of the rocket and space industry.
The report said that the light three-stage conversion missile, designed on the basis of the Stillet RS-18, will receive a completely Russian control system. Recall that the latter until 2014 was manufactured at the Kharkov Hartron plant. However, after the aggravation of relations between Russia and Ukraine, the supply of this equipment stopped.
It has already been said that the Khrunichev Center is working on a new version of the rocket with a domestic control system. Initially, the project was called "Rokot-2," but after coordination with the military department it was renamed "Rokot-M".
A year ago, the Khrunichev Center published materials according to which the total cost of work to create a new rocket would amount to 3,4 billion rubles. In particular, the development of domestic equipment instead of the Ukrainian one will cost 690 million rubles, at least 2 billion will be required to prepare production and create the Briz-KM-1,45 booster block. In addition, to re-equip the launch and technical complex at the Plesetsk cosmodrome 450 million are needed, and 750 million rubles are needed to prepare the first launch.
At the moment, it is known that the Ministry of Defense and the Khrunichev Center have already signed a contract providing for the release of new light-class carriers. According to available information, more than 40 RS-18B ICBMs removed from combat duty can be used to launch the Rokot-M rocket until 2028.