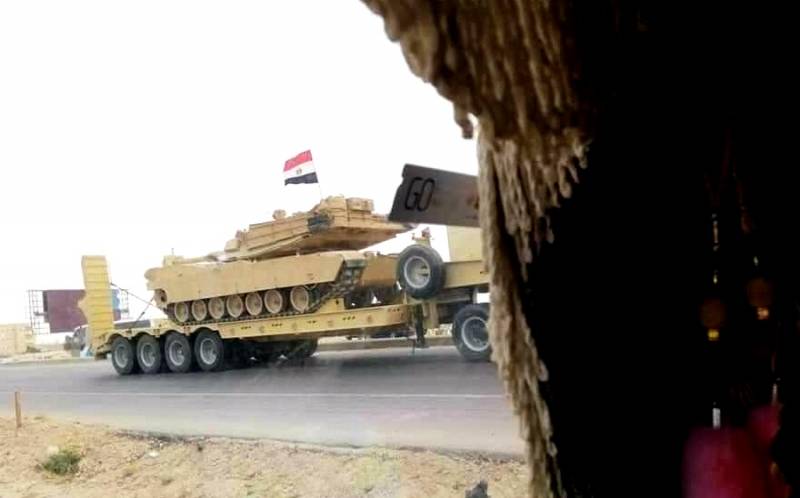 Egypt appears to be entering into a Libyan conflict. In social networks, footage of the movement of columns with armored vehicles of the Egyptian army in the direction of the border with Libya is being circulated. In particular, a large number of tractors carrying Abrams tanks were noticed. Later in the Libyan sky
was noticed
many unknown helicopters.
Meanwhile, two days ago, Egyptian President Abdel Fattah al-Sisi announced the upcoming truce in Libya - a new peace initiative provides for the end of hostilities and a solution to the Libyan problem
political
methods. The withdrawal of foreign military units from the country, the disarmament of groups, the proportional representation of the three regions of the country in the presidential council, as well as the adoption of a constitutional declaration are expected.
We support the inter-Libyan agreement on the end of hostilities from 6 hours on July 8, and we also warn any side of the conflict from continuing the war in order to resolve the crisis in the country
- emphasized al-Sisi.
In all likelihood, Cairo thus offers the last chance to resolve the conflict peacefully. Otherwise, a new war awaits the region, in which Egypt will no longer be indifferent.
However, according to urgent reports of the Arab media, the head of the PNS, Sarraj, rejected Cairo's offer for a political settlement of the conflict, and gave the order to attack Sirte and al-Jufra.