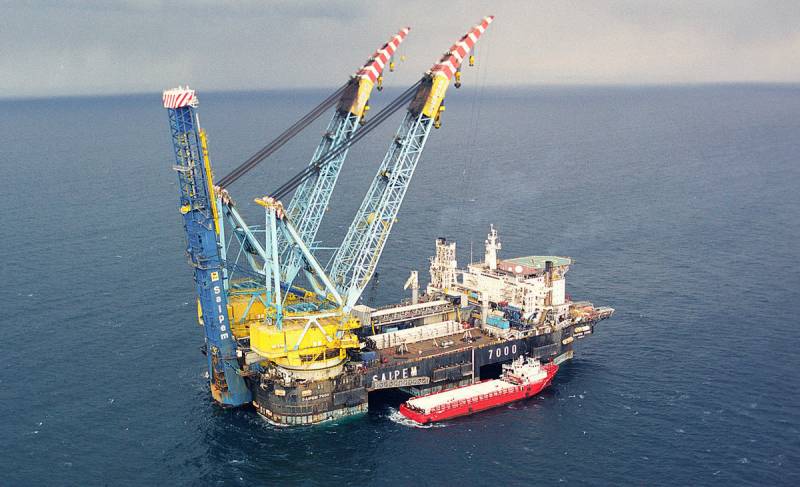 A group of US senators on Thursday introduced a bill proposing to expand the scope of sanctions against Nord Stream-2, introduced at the end of last year.
Sanctions will apply to any equipment company
Technology
, port facilities, as well as providing insurance and surveying services on the infrastructure project owned by Gazprom. Sanction
policy
also applies to the Turkish Stream gas pipeline. About the new restrictions against the "Putin pipeline" writes the American publication Politico.
As a result of the December sanctions, Allseas recalled its two vessels from the construction of the pipeline.
The initial sanctions law was very effective in preventing the completion of the Nord Stream 2 gas pipeline. Now we must increase the pressure and make sure that Russia's detrimental influence does not spread throughout Europe
- declared the senator-democrat Zhanna Shakhin.
Nord Stream 2 AG, a Swiss company owned by Gazprom, said the sanctions policy is detrimental to European business.
Energy companies from Austria, Germany, France and the Netherlands committed to invest almost 2 billion euros in Nord Stream-1. Over 1000 companies from 25 countries involved in pipeline construction
- said Sebastian Sass, spokeswoman for Nord Stream 2.
However, it is not yet known whether the US bill, with new sanctions, will be able to get approval from both houses of Congress. But, according to Politico experts, the end of construction does not mean the start of gas transportation. It is also necessary to obtain a certificate of compliance with standards, which should be given by the classification company Det Norske Veritas (DNV-GL) as an independent third-party verifier. But the company can thus be subject to US sanctions, which could be a problem for certification of the pipeline.
Nevertheless, as practice shows, sanctions are unlikely to stop the construction of the pipeline. The Akademik Chersky pipe-laying vessel began its movement to the Baltic in February, when US sanctions had already been introduced.
I think that Gazprom is ready for new sanctions risks, because this company is already under US sanctions since 2016
- expressed the opinion of Mateusz Kubiak - oil and gas analyst at the Polish consulting company Esperis.