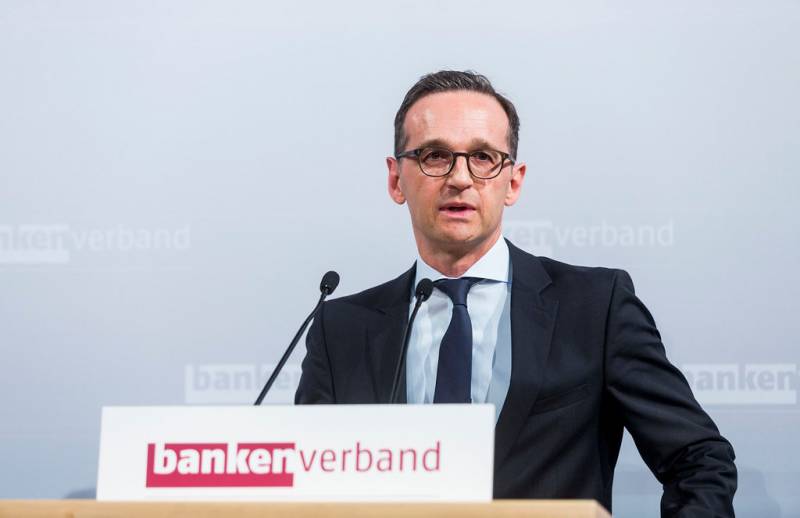 In recent years, relations between Berlin and Washington have clearly been strained. Therefore, it is not surprising that German Foreign Minister Heiko Maas criticized the American leadership in an interview with the German newspaper Bild am Sonntag, addressing a number of important topics.
It should be noted that when the German minister commented on the rumors about the Pentagon's intention to withdraw up to 2020 American troops from German territory by the fall of 15, he called the relations of Berlin with Washington "complicated".
We are close partners in the transatlantic alliance. But it is so hard
- the minister said.
So Berlin made it clear to Washington that it would not increase military spending to 2% of GDP, as required by US President Donald Trump.
The minister emphasized that Berlin took note of information about the possible withdrawal of part of US troops from German territory.
After that, Maas accused Trump of populism and polarization of American society during the protests in the United States. According to the German minister, the owner of the White House, in pursuit of journalists and calling them "enemies of the people", is trying to mobilize his supporters to suppress the protest.
Democrats must always reconcile, not split society
Said Maas, forgetting that Trump is a Republican.
He recalled that racism is present not only in the United States. He specified that at least 30 thousand "right-wing extremists" live in Germany.
After that, Maas called China the future superpower and called on the EU countries to a unified strategy with regard to Beijing. He expressed the hope that the summit of the EU and China, postponed due to the COVID-19 pandemic to September 2020, will be held before the end of this year.
China is the future superpower, China is Germany's largest trading partner. Anyway, we should not limit dialogue with Beijing only
economic
and trade issues
- said the head of the German Foreign Ministry.