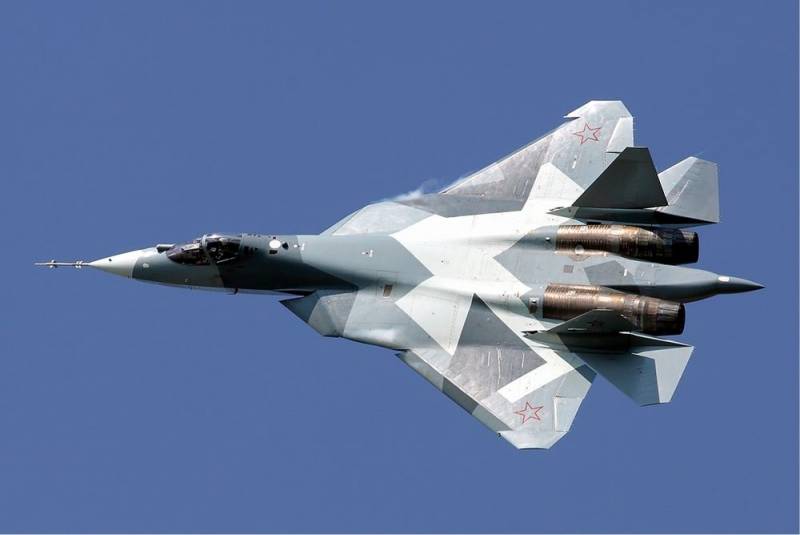 The fifth-generation Russian fighter Su-57 has a number of significant advantages over the American F-35, so its attractiveness is obvious, and there is no doubt that it is in demand on the world market, the Chinese publication Sohu reports.
The publication notes that Russia continues to test and improve the Su-57. According to Chinese experts, the Su-57 has better equipment and more advanced features compared to the F-35. The Russian fighter surpasses the American in its weapons, increased maneuverability and the ability to make longer flights at supersonic speeds.
The Chinese are confident that the Su-57 will be a good choice for those states that want to have fifth-generation fighters in their air force, but have limited financial resources. The price of the American F-35 is much higher than the cost of the Su-57. Many countries are seriously considering buying as many as three Su-57s or one F-35. Moreover, the maintenance of the F-35 is also much more expensive. Moreover, the cheaper Su-57 - "does not mean worse." He's really better than the more expensive F-35s, whose recent crash
become frequent
.
The American F-35 fighter is expensive, but at the same time it has a lot of problems. Earlier, the American side admitted that F-35 fighters cannot fly for too long because of the risk of damage to the tail section.
- explains the publication.
Analysts point out that with their obvious flaws, the American F-35 violates the standards for fifth-generation fighters. In this way, they can disappoint those who have already bought them and push away potential customers who are just about to make a choice. So the Su-57 has good export prospects.