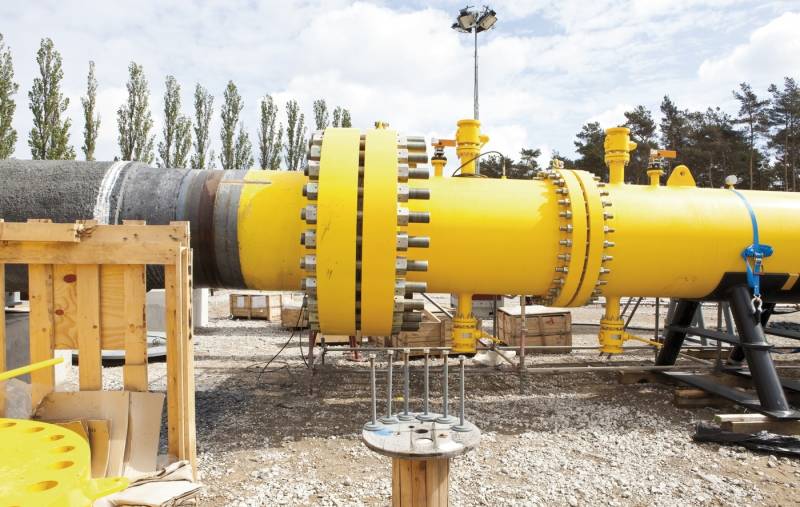 The Nord Stream 2 gas pipeline is "a critical threat to US national security and should not be completed." That's what the influential Texas Senator Ted Cruz said. The threat is the gas pipeline.
Not medium- and short-range missiles, from which the United States loves to unilaterally withdraw from treaties. Not Russia's buildup of air and ground forces in the Middle East. Not a mythical interference in the American election, so democratic that a candidate who receives fewer votes can win. And not even the return of Crimea to its home harbor, which for some reason is so important for our American partners that they are ready to force the EU to extend sanctions indefinitely and receive mirror-like measures from Russia. No, now all this is in the past.
Today, a new black cloud looms over Uncle Sam's bright face, threatening to burst into a terrible thunder. Well, insidious Russians decided to complete the gas pipeline. On the territory of de jure European countries independent of the USA. The gas pipeline, from the failure of the construction schedule which European consumers will suffer most of all.
In general, this is a rather curious philosophical question, which, no doubt, is asked in the dark backwaters of the American deep state: where is the limit? Well, that is, naturally, what else will they allow the States to do with themselves?
Listen to the leaders of the largest European states - done.
To force the EU countries to conduct an unfavorable external
policies
- done.
To incline to economically unjustified purchases of energy carriers is done.
American liquefied gas, of course, warms warmer than Russian natural. Surely, the whole thing is in the miasma of freedom that he emits during combustion.
Freedom is generally a loose concept. Can a Swiss company work in exceptional
economic
zone of Denmark? Maybe there are no legislative obstacles. Can this same company lay, say, pipes there? Maybe with permission from the Danish authorities. How about these pipes being part of the pipeline leading from Russia to Germany? Everything is absolutely transparent and legal, both in terms of international law and EU laws.
But it's worth adding only one new variable to the equation in the face of American interests, and we see how neutral Swiss curtail their activities, and the Danes begin to pull with permissions. As the classic wrote, "there is much in the world, a friend of Horatio, which our sages did not dream of." The Danish sages may not even have dreamed of this, but officials have to come up with reasons for delaying the time for issuing permits.
Perhaps someday in Europe there will still be an understanding that the time of satellites has passed with the end of the Cold War, and it is time to start thinking with your own head. In the meantime, behind each wave of the EU flag, it's not only the stars that symbolize the declining number of participating countries. More and more distinctly there the bands also differ. Red and white. American