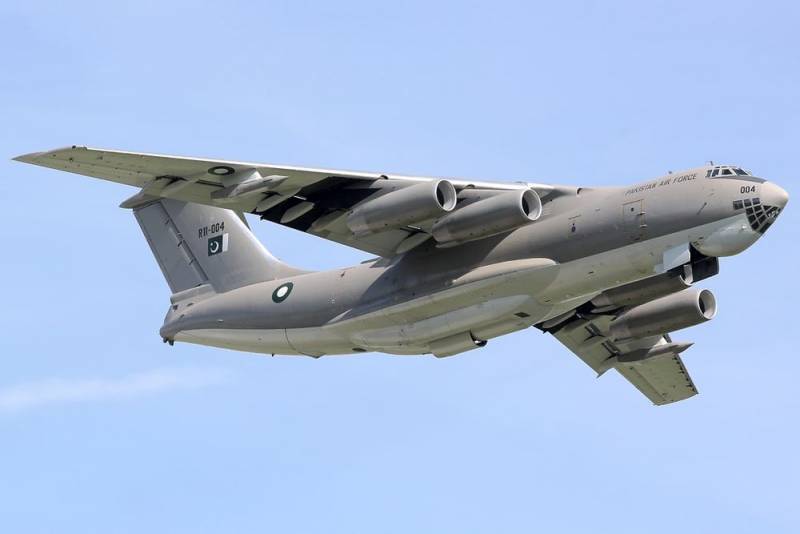 The Ukrainian state company Ukrspetsexport was the winner of a tender for the overhaul and modernization of the Il-78MP refueling aircraft of the Pakistan Air Force. This was announced by the state concern "Ukroboronexport".
It is noted that according to the contract with the Procurement Office of the Pakistan Air Force, the work will be carried out by the state-owned enterprise "Nikolaev Aircraft Repair Plant" (also part of "Ukroboronprom"). It is clarified that Islamabad is allegedly ready to conclude a similar agreement with the Ukrainians on two more Il-78MPs it has (in total, Pakistan has 4 such refueling aircraft).
In total, Pakistanis are ready to spend $ 30 million on this program. Before that, in 2017-2018, a major overhaul and modernization of one Il-78MP Pakistan Air Force was carried out in Ryazan at JSC 360 Aviation Repair Plant.
We remind you that in 2014 Kiev stopped the military
technical
cooperation with Moscow. After that, Ukraine began to resent loudly about the repair of An-124 Ruslan aircraft in Russia. Kiev demanded that Moscow coordinate this issue with him. Ukrainians even sent complaints to international authorities to forbid flights of transport workers repaired in the Russian Federation. However, now Kiev itself began to repair aircraft that were never produced in Ukraine and new spare parts were not manufactured for them. Although the option with "cannibalism" cannot be ruled out (Ukraine had 20 IL-78).
On the face of the double standards of Kiev. However, there is no violation of the law in the fact that the Ukrainians took up the maintenance of the IL-78, there is no, as in the case of the An-124, which were modernized in the Russian Federation.
It should be added that Pakistan bought four IL-78s in 2006 for $ 25,68 million ($ 6,42 million apiece) from Ukraine, which they inherited from the USSR. These IL-78s were part of the 409th Aviation Regiment of tanker aircraft of the 106th Heavy Bomber Aviation Division of the Long-Range Aviation of the USSR Air Force and were in storage.