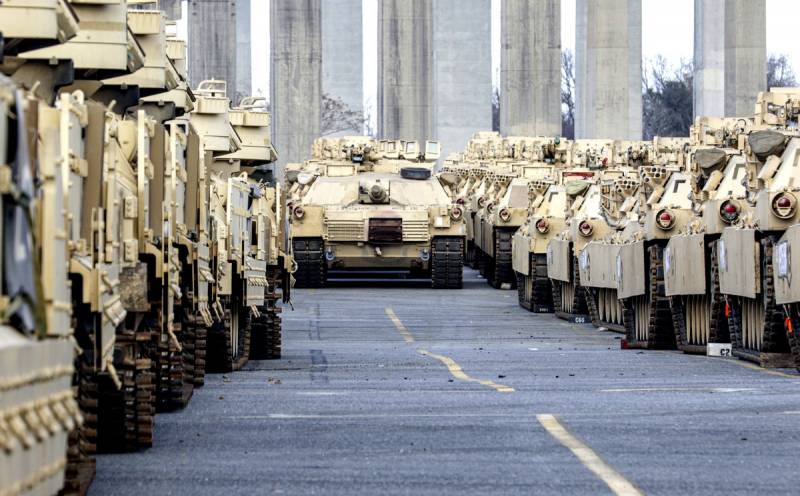 Russian hackers are attacking the army, the Defender of Europe exercises have become the target of Russian propaganda, writes the Polish newspaper Rzeczpospolita.
The Defender-Europe 20 Plus maneuvers organized by the US Army resumed at the training ground in Dravsko-Pomorsk. The opening of the exercises took place on March 11, 2020 with the participation of Polish President Andrzej Duda, when the wave of the SARS-CoV-2 pandemic had already swept some European countries and the United States itself. A few days later, by decision of the Pentagon, training was interrupted.
The exercises at Zly Leng Lake will last until June 19, in compliance with all sanitary standards. They will be attended by 6 thousand military personnel, including 2 thousand from Poland, 100 tanks, more than 230 armored vehicles and aviation - a total of 2 thousand units of various
equipment
.
A few days before their start, the activity of "Russian hackers" sharply increased. Stanislav Zharin, a representative of the Polish special services, drew attention to this phenomenon.
Poland again became the target of information attacks behind which the Kremlin stands. Hackers carried out a raid, the purpose of which was the substitution of content on some sites. An information attack was directed against military cooperation between Poland and the USA
- said Zharin.
Content has been published on several Polish sites, the content of which "fits into the Kremlin's propaganda against NATO." Hackers broke into the websites of Niezalezna.pl, Olsztyn24.com, RadioSzczecin.pl, ePoznan.pl, as well as an information resource of the Orzysz municipality. Zharin showed screenshots of hacked sites, including an article that had the headline "Americans are happy with their stay in Dravsko-Pomorsk (a city in Poland). But the only thing they can shoot is with a rubber band from panties. "
The representative of the Polish secret services added that the article was created on the basis of the statements of the American general, which included "theses aimed at ridiculing the Polish army, as well as weakening the morale of the soldiers."